The artist predicted the COVID-19 pandemic in 1962 by drawing it
Internet users found an interesting picture of the artist Walter Molino, dated 1962. There are people in small cars, which helps them to be isolated from the world, on the picture.
The work was published in the magazine under the title "Will we live like this?". Many users suggested that companies will construct such isolated cars, for moving standing up, in 2022. Many people expressed the desire to use such cars.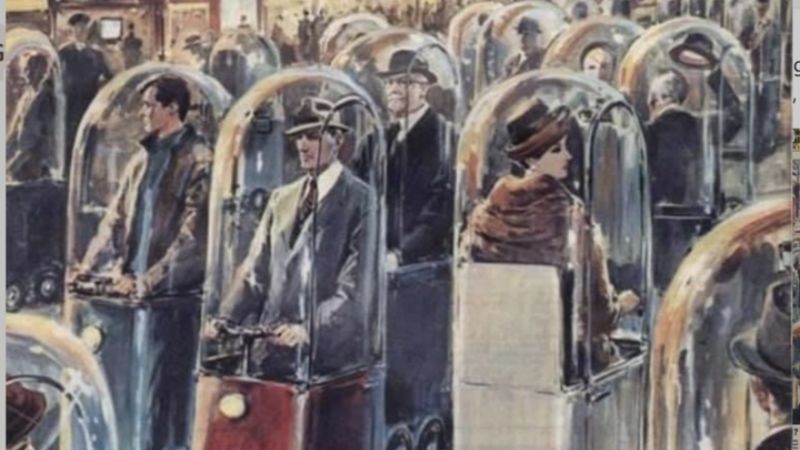 Electric cars have been in use for long and many people have already got used to them. There's nothing special in attaching a capsule and few wheels to already existed models.
It is difficult to disagree that Walter Molino really managed to predict the future in some way, when everybody has to maintain social distance and wear personal protective equipment. The drawn cars are, of course, fictional, but who knows what manufacturers have prepared for us. It is possible that this picture will become our reality.