15 tips that hurt relationships
Don't move in before the wedding, make your partner jealous, and always tell the truth if you want to ruin everything.
Try to sort things out less often
Daily squabbles over and without, of course, a wake-up call. But being afraid to tell your soulmate about what does not suit you, so as not to harm the relationship, is no better. If you do not talk about problems in a timely manner, but hide resentments within yourself, sooner or later they will still spill out.
Wait for the man to take the first step
You can wait if you are sure that this step will be taken. Well, or if you are ready to grow old surrounded by 40 cats. And you can not wait, take the initiative and find happiness.
Be aware of everything that happens in your partner's life
You constantly check her phone when a message comes in, read her personal mail and know passwords from social networks. That is, you do not leave personal space for the person at all. In the best case, they will start hiding and hiding from you more and more thoroughly: even if there is nothing criminal, the partner simply does not want to be strangled by your control. At worst, they'll just run away.
Trust is the foundation of a strong relationship. Everyone needs air, including you, think about it.
Lower the bar, otherwise you will be left alone
Of course, the princess may not appear. But living with just anyone for the very fact of a relationship is a strange decision for an adult. You are unlikely to be happy with someone who does not clean up dirty dishes after himself, washes once a week and forgets to flush the water in the toilet, if "pedant to the bone" is about you.
Make your partner jealous
The less feelings we show towards a partner, the more he will be interested. This is partly true, but not always beneficial.
The longer you hide your real feelings, the greater the distance between you and your partner creates and provokes him into conflict.
Always tell the truth
According to the psychotherapist, telling the truth is imperative if it is really serious and important. But sometimes tact has to take over.
There is a difference between a gross deception and a lie for the good, in order to protect a loved one from unnecessary worries and not hurt his feelings. Sometimes it's better to be tactful than completely honest.
Deprive your partner of sex as a punishment
Very few people like manipulators. And sex is a natural part of a healthy relationship. This is roughly the same as denying your partner a meal or a glass of water. Or forbid him to go to the toilet. Sounds crazy, doesn't it?
Have sex every day / don't have sex every day
Just have sex when you want it. Sexual needs are individual, you need to come to harmony with your soul mate, and not blindly follow advice. But if you feel that your intimate life has suddenly gone downhill, talk to your loved one or contact a specialist.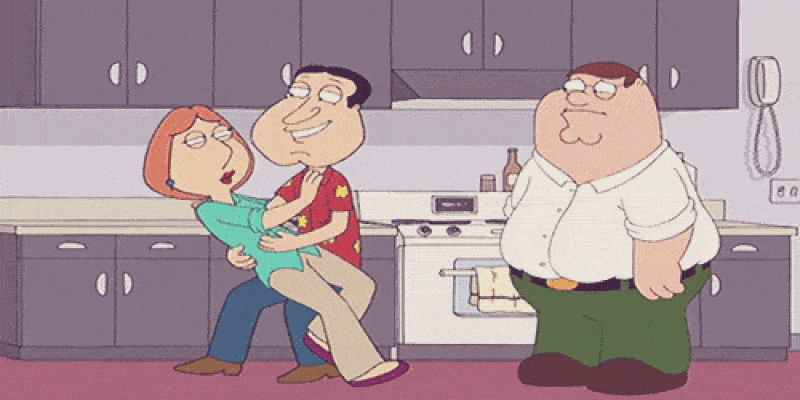 Don't go to bed without making up
Popular advice that seems very correct. But some psychotherapists disagree with him.
This is one of the most common and most damaging relationship advice.
Sometimes a person needs time to move away. Immediately after an argument, the partner is hot and emotional. Without wanting it, he can say hurtful things.
Give a second chance
And then – the third, fourth, fifth, in order to live life with someone who does not care about you. Being able to forgive is an art, and it's not bad at all. But be prepared for the possible consequences.
Look for a partner who loves you more than you love him.
You will be the best thing that happened to her, but your coldness will one day make itself felt. There is no need to be afraid and look for someone who will never leave you. "Never" can be very letdown and become only a long-term "someday". Just be with whoever you love and who loves you. But do not measure your strength in this.
Get married and have a child, it will save the relationship
This is a very strange advice, which, among other things, can have serious consequences. Family planning should not be the solution to the problem. Family is a new stage in strong and healthy relationships between adults.
Change to fully suit your partner.
It's great if the relationship is good and you get better every day. But adjusting to another person, changing yourself and pretending to be someone else is completely different. First, no one will be happier from this. Secondly, you can earn a mental disorder. Do you need it?
Don't move in before the wedding
And let everyday problems become a pleasant surprise for you!
Do not admit that you are wrong, so as not to look weak.
Even if you really made a mistake. Seriously, do you think it works? Admitting guilt is not a sign of weakness.
You and only you are responsible for your actions. It's great if you know how to admit your mistakes. The partner should value this quality.