How to make acquaintance on the street
Your appearance
Pickup on the street is a win-win. But if a girl kicks you off in the first 8 seconds, there can be two reasons. Appearance and wrong tackle.
The young ladies flog it very quickly. They scan you from head to toe in seconds. And they notice that you are not watching yourself. And then you will stand and complain to your friends: "I can't meet a beautiful girl." Dude, if you can't do it, the problem is not with the women, but with you.
How to get acquainted?
How exactly to approach her? You don't need to run into her. No need to approach from behind. And God forbid you to shout something after her, as youngsters do.
Do the right thing. First, catch up with her, then get to know her. Just walk alongside, and do not fully face her. Do not block the road. Try to overtake her one step ahead and only then begin your acquaintance.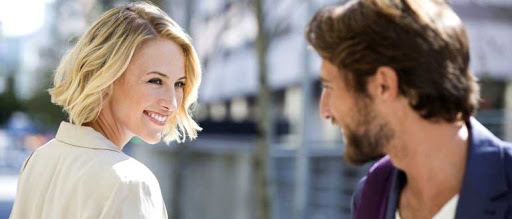 Where to start?
Often, girls walking down the street are lost in thought. It is necessary to take them out of this state very carefully. You can give a non-verbal signal before you speak. smile or wink at her.
Watch your facial expressions and intonation. What matters is not WHAT you say, but HOW you do it. All sorts of negative types roam the streets, and you have to look advantageous against their background.
What to talk to her about?
Build trust. Before chatting, she wants to know who you are. Why, of all who are on the street, did you come up to her. And what exactly do you want from her?
Answer these questions before she asks them. I walked and saw you. I liked it very much. I could not pass by.
Don't be platitudes. Be open about your goal. Most likely she is in a hurry. Don't take her time, speak to the point.
How to end the acquaintance?
For what I came up for. Make an appointment, ask for a phone number for details. You can offer to chat right now in a nearby cafe.
Be open about the fact that you want to see her. Thus, you avoid questions about why you need her number. And don't ask him, but take it. Do not beg for a meeting, but offer. Dating girls on the street is much easier and more enjoyable than you imagine.