What to write to the girl?
Can you speak? Do you know how to correspond correctly? Do you know what to correspond with a girl about?
It often happens that you are handsome, got the number of the girl you like. But what to do next? What to write to a girl about?
You need to write so that she wants to answer you. So that you only fuel her interest in yourself. So what to write to a girl to please her?
Principles of correspondence with a girl
Be original.
Do you know what your trouble is? The fact that you are boring, boring, monotonous and formulaic. Why would she want to waste time with you?
You think you are correct. You are afraid of offending her, of losing her. You are like an excellent student. But this does not cause any emotion in her. And this is your big problem.
You write her standard phrases: "Hello, how are you?", "Good night", "Good morning, did you sleep, what did you dream about?", "How is the day?" This is all tired, so thousands of men write!
First, wit is important: jokes, jokes, non-standard answers. All this you must invest in a small SMS, or in correspondence on social networks.
Write outside the box: "May you dream of pink penguins", "Did you dream that you robbed a bank?", "Have you conquered space today?" etc. Act according to the situation and be like no one else. That's what drives it. The first contact is very important, remember this.
Ask correct and open-ended questions.
Open-ended questions are those that she cannot answer in one sentence. For example, yes / no / good.
These are questions like "What were you doing today?", "What emotions did this film evoke in you?", "What aftertaste did you have after our meeting?". She will begin to list, answer you in detail. And you will have a conversation.
And further. Don't ask her how she's doing. Better ask how she is in the mood. You communicate with a girl and you want to evoke emotions in her. So appeal to these emotions, ask about them! "What interested you?", "What feelings remained after this event?"
Write ambiguously.
When a man wants to say something to a man, he takes it and speaks. And the second man hears what you said to him.
A woman is always looking for subtext in your words. What message do you want to convey to her? What did you want to say with this phrase?
Therefore, always use ambiguity: "I thought about you and my mood got better, I want a hug." When she goes to the shower, say: "You are wet, have a nice night."
Another plus of ambiguous communication is that you give her the opportunity to think out what you wanted to convey. And then the female fantasy turns on. Women are very fond of speculation.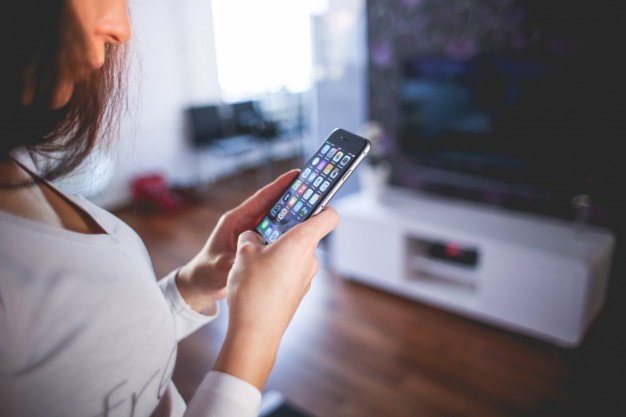 Humor.
Where is without humor? In winter, write to the girls: "There is a carrot for the snowman, let's go sculpt." She will immediately have positive emotions from your message.
In the summer you can write something like: "Let's go to the zoo to feed the giraffe."
When she does not respond to your message for a long time, do not write "Hey, where are you?" Better say: "Are you alive?" She will immediately turn on her fantasy in order to answer you in an original way, and both of you will laugh.
Don't be boring boy. Use your brain. Because the brain is the sexiest part of a man.
Don't bother.
You don't have to write to her every hour. There is no need to ask whether she ate or not, how she feels, where she is going and something hurts her or not.
No need to shower her with questions. Give her freedom and personal space.
Pause, know your worth. Don't reply as soon as she texted you.
If you are very persistent, you will show your interest, and this quickly gets boring. And she will start to freeze you.
Stop the correspondence first.
You are a man. You started a correspondence, you control it, and you end it. You are independent, and you yourself decide how everything will happen.
Do everything so that she would not have the opportunity to read your message and not reply to it. Because this way you will lose your position.
End communication on a cheerful note, on the rise. And not when you have already discussed the topic from all sides, and keep silent for a long time.
Reserve the right to end the conversation, say goodbye, and leave the girl interested.
Invite her on a date.
One of the most important points.
If you see that the correspondence is going well, the young lady is interested and reacts positively to you, there is no need to delay. Take her out on a date.
Not a single cool correspondence can replace live quality communication. While you will correspond with her, the other will ask her out on a date. Women love men who act.