12 BEST FIRST MESSAGES IN TINDER
Attention: insider info!
Let's dot the i's right away – the perfect first message for a dating site simply doesn't exist. Yes, it's a shame, but even a flawless, sweet and original message sometimes goes unanswered.
There are too many nuances that do not depend on you: the girl may not be in the mood, very tired, or … already have a dialogue with another guy she really liked.
And although no one can give a 100% guarantee, experts suggest how to increase your chances of a backlash. Read about it in a separate article.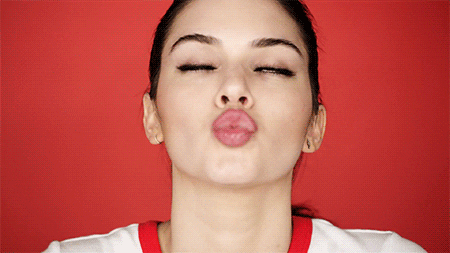 Still in a stupor, what exactly can you write? Then I propose to take a look at illustrative examples of the first messages that, according to real girls, hooked them.
"Best first message I've ever received:" I suck getting to know each other, so I'm going to counter Tinder's tendency and ask you to take the first step if you don't mind. "- Ann, 29.
"I once had a guy who texted me, 'Banal pickup line, GIF, or date?' It was clear that he meant his first line, and I replied, "All three." In the end, he sent me a cute GIF, remembered one of the most stamped pickup lines and asked if I would like to have a drink next Friday. "- Haley, 29.
"I like it when men start with two questions. And not random ones, but those that relate to my profile. Two questions are better than one, because if I don't want to answer one of them, I have a second option. "- Brooke, 30.
"When I was in college, my bio in Tinder said I majored in philosophy. One guy managed to come up with puns using the sayings of Plato, Kant, Descartes and Spinoza and send them in his first message. It made a big impression on me. "- Rosa, 24 years old.
"The most important thing for me is that the guy prefers my profile to my photos. Yes, we all post photos in which we look good, but I hope he also wants to talk to me. Any attempt at personalization is awesome. Above all, don't ask about the names of pets. "- Lauren, 28.
"My favorite first phrase should probably be a compliment. Not sexually suggestive, but one that shows that I somehow got his attention. Yes, the compliment can be about my photos and my appearance, but it shouldn't have anything to imply that the guy is ready to undress me. "- Sally, 32.
"One guy told me a whole story about our potential first date using only emojis. On the one hand, it showed that he had a lot of free time, but on the other hand, it made me smile and understand that he is creative and with a good sense of humor "- Gabby, 30 years old.
"I like unexpected and a little random questions, such as" Hawaiian pizza or pepperoni? " And then an offer to go to a pizzeria. "- Susan, 31.
"I answer to really good guys, not to those who call themselves good. It is useless to seem better than you are – girls immediately feel the lie. "- Gabby, 27.
"He accurately guessed the master who tattooed me a flower on my arm. I was in shock. "- Alison, 24.
"One guy sent me a message:" Would it be romantic if I wear a turban to match your hair when we go for a walk? " To be honest, I found it very cute. By the way, I have bright green hair. "- Luo, 25.
"The guy I'm currently dating didn't write anything special in the first message. He asked what I was reading now (in the bio I indicated that I love books), and it turned out that he had already read this work. So we just started talking about it! "- Emma, ​​28.