IS THE GIRL JEALOUS? 4 WAYS TO CORRECT THE SITUATION AND LIVE IN HARMONY
Now we will understand.
If your girlfriend is constantly jealous of you, and this systematically destroys your union, we advise you not to ignore the situation. Now I will tell you what and how to do it, so as not to harm anyone.
Try to understand what exactly causes her jealousy (and why)
Above all, avoid accusatory statements that could hurt the person. How not to say: "You are a very jealous person, you need to overcome your insecurity."
Instead, find out exactly what actions make her jealous. It may bother her that you are in constant contact with your ex or colleagues outside of work hours.
As soon as you can understand the essence of the problem, it will immediately become clear to you why she is experiencing certain feelings. After that, you will need to calmly proceed to discuss the current situation.
Try not to lie to yourself first of all, try to look at the situation through the eyes of your partner and understand it.
Treat your girlfriend with understanding, especially if she has objective reasons for jealousy.
Don't talk about jealousy like it's just your problem.
If your girlfriend is very jealous of you, it is unlikely that she does it with pleasure, enjoying reading your correspondence with others. Chances are, she only does it because she's not sure about your relationship.
With that in mind, don't talk about her jealousy as if it's just your problem. This is the same problem for her (maybe even more than for you). Therefore, try not to discount her feelings, try to delicately tell that you are worried about her doubts about your feelings for her and your relationship. Explain that you want to fix everything because you love her, respect her, and worry about your future together.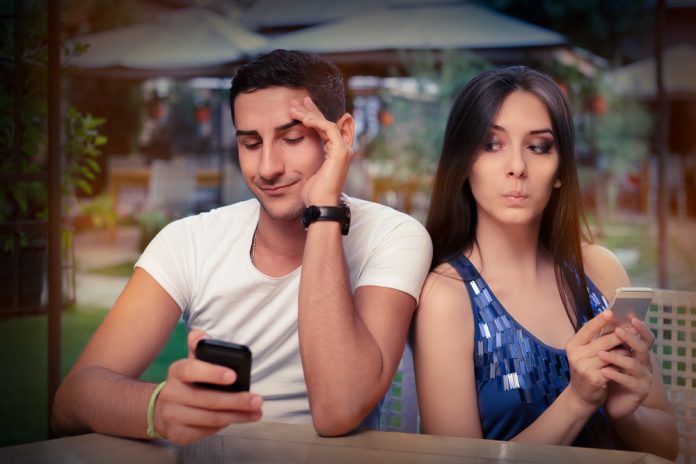 Find out what you can do to calm her down.
Trust me, it is an open and honest dialogue that is the best way to deal with conflict situations in a relationship.
Quite often, partners are jealous of each other because they don't feel loved in the relationship. If she was sure that you love her one hundred percent, she would hardly be jealous of you for others.
That's why you need to figure out what you can do to dispel her doubts.
Do not give her an ultimatum, even if you are thinking about parting
"If you continue to behave in the same way, I will leave you" – it is better never to say that, because it only spoils your relationship, and also transfers all the blame for what is happening on your partner.
If her obsessive thoughts are really getting in the way of both of you, it's time to start thinking about more effective measures. For example, make an appointment with a psychotherapist (together or separately from each other, but both). Or, if you think that this will not help, just leave.
You can keep this idea in your head, but don't blackmail her by breaking up. It never worked.
This usually leads to even more nerves and problems, which then leave an unpleasant residue. Jealousy is really an unpleasant thing, but here it is better to remain calm so that you can later make an informed and well-considered decision.