THE ROAD TO HER BAN: 6 MOST POPULAR MISTAKES
You don't want to know what her blacklist looks like from the inside, do you?
There is a legend that every girl in PM has a guy who quietly conducts a conversation with himself. Do not believe? Ask your friends, and they will confirm: at least once, some young man on social networks wrote them "such" messages that they wanted to ban him immediately.
So let's talk about the seven most common mistakes some guys make while texting. The very ones that can cause the termination of communication with the girl you are interested in.
A sharp or terribly banal start
To the question "Why didn't she answer you and didn't want to communicate with you?" it is as difficult to answer as to whether we are alone in the universe. Sometimes girls just don't want to make a new acquaintance, and this decision will not change either your amazing appearance, or outstanding personal qualities, or even Ferrari.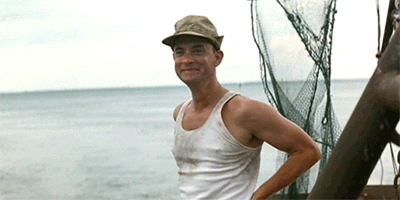 But sometimes you yourself can provoke ignorance from her side by choosing extremely unfortunate words to start a conversation. It can be a vulgar or terribly banal compliment, a "head question" or a message containing a lot of mistakes.
Spend a little more time and energy on the first message – do not try to use other people's "original" ideas, be yourself and turn on the auto-spell checker if you have problems with this. You will see: the chances of an answer will increase several times.
"Where are you? Where are you? Where are you?"
I'll tell you a secret: there is such an unspoken rule of "three messages". According to him, you should not send more than two messages in a row without a response, unless you want to clarify or correct something in previous messages.
And here are three messages in a row with the question "Where have you disappeared? / Why don't you answer me?" or the third greeting on your part runs the risk of remaining unanswered.
It doesn't look cool at all, and you know it. If the girl has decided for some reason to stop communicating with you, then the fourth, fifth and seventh messages will not only not change her decision, but will almost certainly strengthen her in the idea that this was the right step.
"Hi, how are you?"
"What's wrong with this phrase?" – you will be surprised. And I will answer: nothing, but only as long as it is not the only one coming from you. Nobody requires you to devote a new verse to your "lady of the heart" every day (this may also seem a little scary), but do not be surprised if she gets bored with monotonous and dry remarks on your part and one day she just stops answering.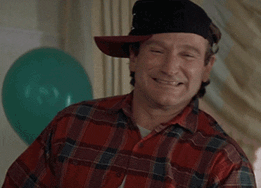 Relationships, even on the Internet, require effort and attention to your interlocutor, so if you want to communicate with a girl, do it by asking questions, telling stories, jokes, the main thing is that she wants to communicate with you.
Become Mr. Bore
The golden mean is good in almost everything, and even more so in correspondence with girls. If you write to her too rarely, your relationship is unlikely to be able to move forward. But if you do it too often, they will probably end.
Excessive attention on your part can be a signal that you do not have your own interests and other activities besides this correspondence, and it can also be interpreted as a sign of your low self-esteem or despair. You don't need it, do you?
Jokes
Many girls love and appreciate a sense of humor in men, and if you laugh together, this is a sign that you are comfortable and interesting with each other. However, when trying to make her laugh, try not to overdo it.
Vile anecdotes and black humor are very dangerous at the very beginning of correspondence with a girl (forget about sexist jokes once and for all). Until you know her well enough, it is better not to take risks, otherwise you can ruin the good impression of yourself that you have so diligently created before.
"Send photos"
I really want to believe that you will never, before and never after, use this phrase in correspondence with girls. At least until the moment when you are convinced that she wants to demonstrate them to you.

For many girls, such a request, especially from unfamiliar guys, does not seem at all a compliment and a normal demonstration of interest. And, after all, the internet is full of places where you can see breasts of any size and color without offending anyone.
The transition to such questions in correspondence on social networks should be as appropriate and timely as possible, otherwise the answer "no" will be the best outcome, and the ban will be the most probable.