4 SIGNS THAT YOU ARE NOT READY FOR A SERIOUS RELATIONSHIP(AND WHAT TO DO WITH THIS)
Even if you are already dating someone, this material will come in handy.
Today, not all men want to build a serious and strong relationship with a particular girl, preferring instead fleeting affairs lasting from a week to several months.
Sometimes it can be a conscious choice in favor of a career or other priorities, and sometimes it is associated with an obsessive fear of obligations that, according to these men, come with a relationship.
Checklist: 4 main signs of fear of responsibility and obligation
Are you worried that you will no longer have your own life
Many guys have a real fear of plunging headlong into relationships that supposedly immediately crowd out their interests, hobbies, friends, desire to work, eat, drink and do other everyday activities. For some of them, an alliance with a girl generally sounds like the beginning of a horror movie. And this is not a completely healthy approach.
You need to remember that relationships are not a jail sentence, and they are not needed to keep you in custody. In most cases, this opinion is caused by prejudice imposed by society.
Do you think that they will always demand something from you
Quite often, a relationship arises in a relationship when one of the partners begins to think that the other requires too much from him. Sometimes these feelings are mutual. However, the problem is not always in these cases that someone is too demanding. Perhaps the problem lies with the partner, who is just under pressure from friends or relatives.
You still know yourself poorly
It may sound strange, but often people themselves are not very well versed in who they really are. If you have not yet formed your views or principles of life, you may not be ready for a serious relationship.
You have not walked up yet
If you come to a restaurant with your girlfriend, and all you think about is how to seduce the waitress who just served you, then you have not "walked up" yet.
You are trying with all your might to concentrate on the girl's stories about how her day went, but in your head you already have a scenario of a stormy scene from another. This is one of the important indicators that you are not ready for a serious and long-term relationship.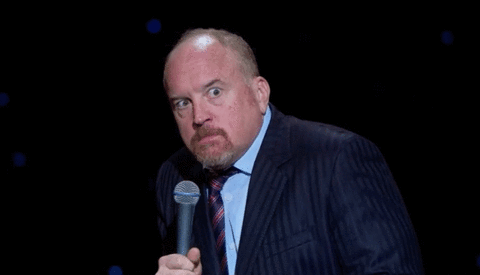 How to cope with the fear of responsibility and obligations?
Many men who are afraid of possible obligations may sincerely want to have a long-term relationship, but do not know how to overcome the barrier.
Find freedom while in a relationship
It is worth remembering that true freedom is to be the person you want to be while being in a relationship. Many people simply do not believe that this is possible, and in vain.
They believe that if you do not meet the expectations of the partner, he will cease to love them. However, most often this is a fallacy.
Therefore, instead of imagining a bunch of obligations that will appear with you in a relationship, it's better to give yourself the word to be yourself – this obligation should be the main thing in union with your future girlfriend.
If you need free space, talk about it openly and honestly
Having a personal space while being in a relationship is perfectly normal practice. To do this, you need to be honest with each other and try to openly declare your needs.
Sometimes the desire for personal space can lead to misunderstanding and even anxiety. It might seem to her partner that she did something wrong. In this case, it is important to try to explain to her that you sometimes need to be alone with yourself, and she is not to blame.
Learn to share your emotions.
Sometimes it's hard for some men to open up in a relationship, and they can share their feelings with great difficulty. However, this is an integral part of the interaction of two close people. Therefore, if you want to have a serious relationship, you just need to overcome this barrier and begin to share your feelings.
Contact a professional
If you are ready for a relationship, but still experiencing inexplicable fear, then maybe it's time to contact a therapist. Sometimes it's quite difficult to overcome some problems alone, so in such cases it is best to seek professional support.
Once again, let me remind you that the 21st century is in the yard. Therefore, do not be afraid to talk openly about your problems.