HOW TO MAKE A GIRL MISS YOU? 7 CLASSIC TRICKS
No magic – pure psychology!
How to understand that she likes you, or maybe even she loves you? Did the girl remember your name? Answers your messages, or do you sometimes go on dates?
All this, of course, is good and looks promising, but nothing so kindles feelings and makes them stronger than the fact that she continues to think about you while you are not together and is looking forward to a new meeting.
And although the process of creating sympathy and the chemistry behind it still remain a miracle for people that cannot be reproduced artificially, but if that "spark" flashed between you, then you're quite capable of "keeping the fire" and trying to make what you like Miss you.
By the way, I have seven tricks to help you.
Present her forget-me-nots
The first way to make someone miss you with a double bottom. Firstly, if you decide to give her a bouquet, then forget-me-not will be a more original and unexpected gift than classic roses.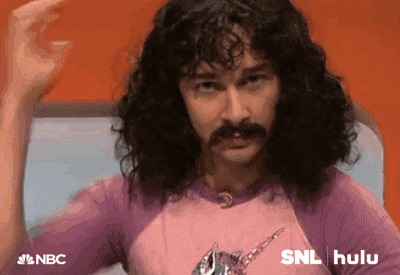 And secondly, even if the girl is not an expert on floral language, she will probably decode the subtle subtext of such a presentation: "Do not forget me." For greater fidelity, you can still supplement the bouquet with a note with some sweet or romantic phrase (google to help you).
Give her a useful gift
Let's face it: people really like gifts. But the question is – what is there to give a girl so that she remembers you as often as possible and gets bored? And if you think that it must be something expensive / beautiful / romantic, then the answer is incorrect.
Your gift will make her involuntarily think about you if she uses it, and not just put it on the shelf. But this does not mean that the best present is a pack of powder or a six-month supply of toothpaste. Although … if a girl has a good sense of humor, and you have been dating for a long time, she may be pleased with such a gift too (there are all kinds of relationships).
However, I advise nevertheless to dwell on something more neutral and personal. Did she mention in the conversation that she was constantly losing her pens or did her keyboard break? I hope you always listen to your girlfriend and easily remember some nuance that will help you make the right choice. And then at first she will be pleasantly surprised at your sensitivity and attentiveness, and then she will remember you every time, using this subject.
Become a synonym of pleasant emotions for her
One of the easiest tricks to make a girl miss you and look forward to seeing you is always to have something new and exciting in reserve for your dates.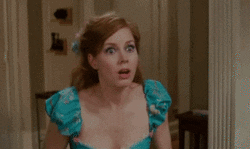 Therefore, follow the opening of new cool places, free events, or invite her for a weekend to one of the neighboring cities, where you both have never been (who said that girls can only be transported to Paris and Bali?).
Because when you invite a girl somewhere (especially if this is her first time), then this place can forever contact you in her mind, which will make her miss you every time she passes, or thinks about how you were there together.
Make sure you are not too many
What happens when you spend all your time and efforts to please a girl? You become too accessible and she has no time to miss you. And even then she begins to get tired of you a little and dream of a respite.
So take a break from texting 24/7, or take a little time with your next date. However, this does not mean at all that it is worth playing a game with a mysterious disappearance for several days, which some pickups advise to practice for "100% girl binding."
Firstly, it's cruel (she doesn't know the reason for your disappearance and may begin to worry whether you're alive), and secondly, this practice is as old as the world, and the girls are aware of it. And it's somehow … cheap.
Send her a letter by regular mail

I know, I know … now is the 21st century, and no one, except state institutions and stores with their advertising, will no longer send mail in envelopes. But do you know that precisely because of the effect of surprise, this trick can play you a very good service?
Firstly, imagine how surprised she is (especially if you live in the same city, although this technique is very good for long-distance relationships), and secondly, she will certainly appreciate your creativity and time spent (one visit to the post office already seems like a feat).
Work on your touches
Body language is no less eloquent and important in a relationship than the messages you write to her and the gifts you give her (obviously, right?). Here's how it works: if you are in an early stage of a relationship, then a strong, comfortable hug can make a girl feel safe in your arms.
Over time, when things get more serious, your hug will become one of the happiest places for her … and when she is sad or lonely, the only thing she wants is to snuggle up to you. Therefore, follow exactly how you touch it, and maybe even master the massage technique (this will be a combo effect).
Let her feel that she is special
Sometimes girls go crazy about fatal and mysterious or "bad" guys, but more often they still miss those with whom they had fun and pleasure, comfortable and … in a special way.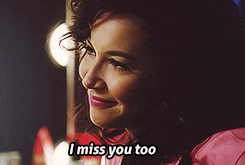 Remembering what she says, and then using it in a conversation, showing care and attention, and not being afraid to admit that you yourself missed her, you will surely not only make her think about you, but you will even more Valuable feelings are respect and trust. Sudden disappearances and attempts to play jealousy will definitely not cope with this task.