8 RULES HOW TO MAINTAIN RELATIONSHIP AT DISTANCE (AND IS THERE ANY SENSE?)
You are here, she is there. Could something come of this?
When you decide to start a relationship with someone at a distance, the question involuntarily arises: "Will it work?" – and want to hear the advice of a psychologist or a person who has already found himself in a similar situation.
And since such a form of romantic relationship is not uncommon today, I suggest to talk on this topic and find out what experts think about it, and how to save love when you are separated by hundreds (or even thousands) of kilometers.
Pros and Cons of Relations at a Distance
How to keep relationships at a distance: psychologist's advice
Lack of physical proximity is one of the main challenges for couples who want to maintain relationships while constantly away from each other. However, in addition to this most obvious minus, there are others.
Laura Stafford, a researcher from the American city of Bowling Green, studied distance relationships with several college students in the 2000s. She found that partners in a similar situation are more likely to idealize each other: they receive less information about each other, so their imagination fills in the gaps and most often in a positive way.
Accordingly, they also tended to quarrel less frequently. This was partly due to the fact that they had fewer reasons for quarrels (disputes about dirty dishes are unlikely to arise when the partner's sink is in another city).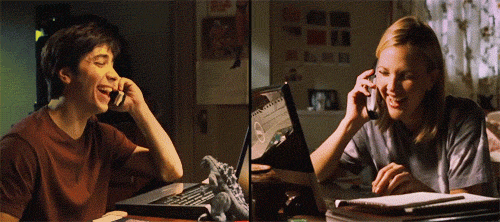 But this was also due to the fact that they could not find a good time for a showdown: couples rarely wanted to resolve conflicts remotely, through phone calls or in correspondence, but they also felt that their precious time in meetings should not be "spent" on unpleasant conversations.
How to keep relationships at a distance
And this, it would seem, plus in the end often became the reason for the breakup, when the couple finally began to live together. In 2007, Stafford and Andy Merolla of the University of California, Santa Barbara found that, according to statistics, about a third of the couples in their sample who had been two years apart had separated within three months of moving to the same place.
Stafford explained it this way: "After starting a life together, they learned 10 times more negative information about their partners than positive."
At the same time, a 2011 study by Stafford, which examined how young lovers use video chat, showed that these couples basically did not shy away from potentially dangerous topics and used video calling to simulate a life together. As a result, they were able to get to know their partner much better.
Jealousy and loneliness, as well as a strong romantic relationship and more passionate physical contacts during meetings, although common, but not necessary elements of all relationships at a distance without exception.
Like a "classic" connection, each "remote" story is unique. But there are still several universal ways that a couple can improve their relationship while away from each other.
How to maintain a relationship at a distance?
Set the basic rules
Do you have an exclusive or free relationship? Can you visit each other spontaneously, or no surprises? How long do you plan to live away from each other? The correct answer to either of these questions is one that will suit both of you.
Do not talk too much
It may seem that the more you correspond and talk longer on the video, the better, but you'll soon tire of each other and begin to perceive your connection as something burdensome and boring.
Come up with new communication options
Although you and the girl have a restriction in physical contact, thanks to the modern Internet, the scope for communication variations is enormous and depends only on your courage and imagination. Have a video session while walking in the park or taking a bath, drink together or watch a TV show.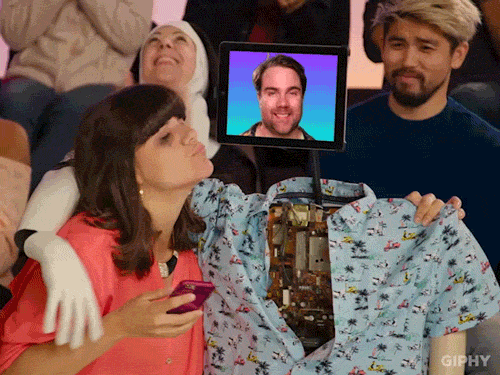 The more you can visit in this way (even without touching) in more different situations, the stronger and closer your relationship will become.
Find out each other's schedule
When one of you has an important exam or a business meeting, a trip to the doctor or a family holiday, you should always report this to your other half. So you will not only be aware of each other's life, but also be able to avoid the awkwardness caused by the inappropriate moment of the message.
Give her something tangible
Do this at a meeting or send a gift by courier. Having a physical reminder of you in your "virtual" situation will surely be a pleasant surprise for the girl and show how important she is to you.