NASA's new ventilator will save thousands of lives with the second wave of COVID-19
NASA engineers have developed a serial mechanical ventilation device (IVL), specifically designed for patients with coronavirus infection. The portable device, called VITAL, uses only a seventh of the parts needed for a typical ventilator. This greatly facilitates rapid mass production. If COVID-19 breaks out of control and the world faces a new wave of disease, this invention can save thousands of lives.
A team of engineers at the Jet Propulsion Laboratory in Pasadena, California, designed and manufactured the ventilator in just 37 days. Already this week, he may urgently receive approval from the US medical authorities. NASA said it would offer a free license to quickly saturate the hospital with devices. This will help emergency departments prepare for the upcoming increase in the number of patients with COVID-19. Experts expect it after mitigating self-isolation measures.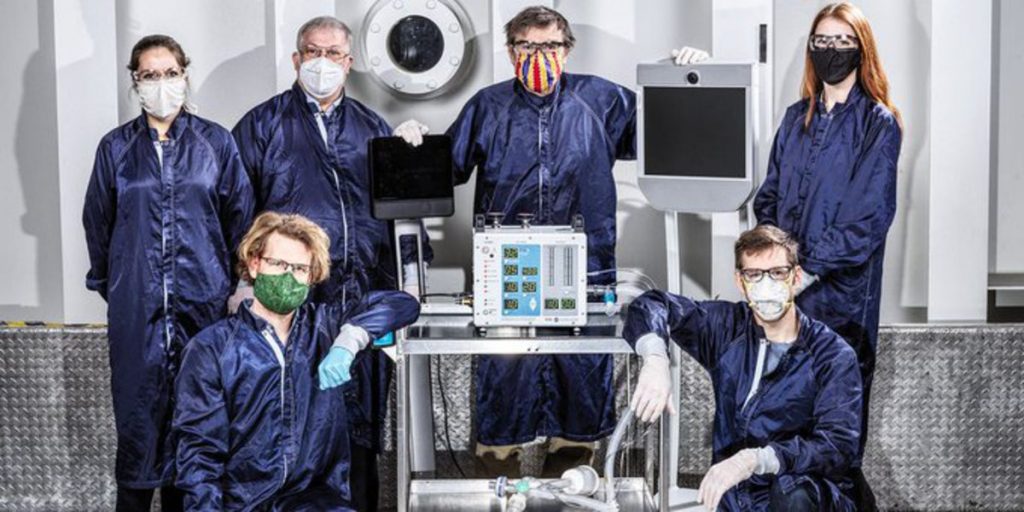 "Intensive care units support the lives of patients with COVID-19 who require highly dynamic ventilators. VITAL's goal is to reduce the likelihood of death to the stage of the disease when more sophisticated appliances are needed, "explained James Polk, NASA's chief health and medical specialist.
A prototype ventilator has already been tested in a laboratory in New York, simulating various conditions of the patient. The results were outstanding, assured by NASA. Inventors have applied for permission to use the device in emergency situations. Approval must be received within 48 hours.
To avoid problems in the supply chain of parts for ventilators, which have already become scarce, NASA engineers have chosen a design with a minimum number of components. The device is much simpler than its counterparts; other equipment is used in its manufacture. The developers hope that this will help to establish production without interfering with the assembly of conventional ventilators.
"We practically do not need the parts that are usually used to create the ventilator. We do not use about 700 of these parts and will not compete with others in the supply chain, "Polk assured.
The exact cost of manufacturing a ventilator from NASA has not yet been announced, but it is estimated that one device will cost about 2-3 thousand dollars. For comparison, General Motors produces inexpensive devices for national needs at a price of more than 16 thousand dollars apiece.
Doctors approved NASA's prototype test results. Experts note that many cities, districts and US states, it seems, have already passed the peaks of the first waves of coronavirus, this is not the end of the battle. As local governments loosen restrictions, open businesses, and people start meeting in large numbers again, the virus can spread again. New waves of infection can get out of control if they are not carefully controlled and prevented with the help of additional locks.
While in American clinics there is a shortage of ventilators. This can be said of New York hospitals in late March and early April. In Italy, the lack of devices was so acute that, according to reports, doctors had to decide which patients should receive such treatment.
"The only terrible decision that I never want to make is who gets the ventilator and who doesn't," said one of the New York doctors.
If the new NASA device can be mass-produced and distributed around the world, this could prevent a new crisis development.
"This is a crazy project. We have the potential to save human lives, people we can know — our neighbors, our families, "the authors of the development said.