Monkey successfully tested coronavirus vaccine in China
Specialists from China have successfully tested the vaccine against coronavirus in animals – in particular in monkeys. The experimental results are published in the bioRxiv scientific library.
Scientists note: the organisms of all experimental animals – mice, rats and primates – after vaccination began to develop antibodies against several strains of SARS-CoV-2 at once. "Small and large doses of the vaccine partially or completely protected macaques from infection with COVID-19," the experts concluded.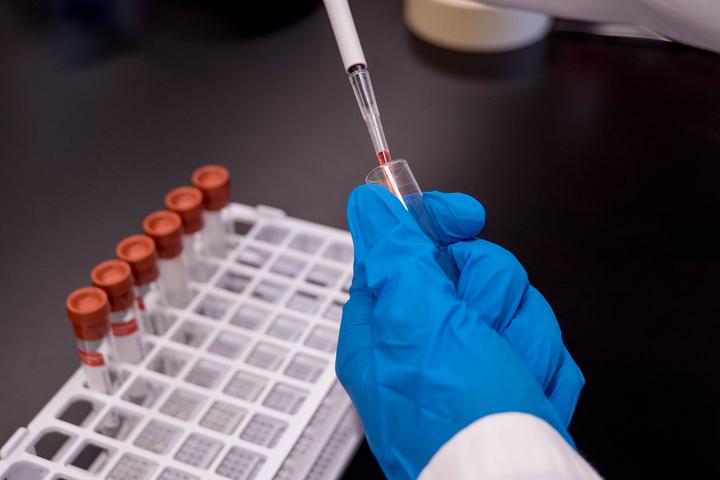 The vaccine was created by specialists from the Chinese pharmaceutical company Sinovac, together with colleagues from the Chinese Academy of Sciences. The drug is based on inactivated viral particles. For synthesizing, researchers collected fluid samples from the lungs of patients with coronavirus infection in China, Italy, Spain, and the United Kingdom. Specialists selected the most stable viruses present in them as a "template".
First, the vaccine was tested on mice – antibodies began to be produced in their blood after one and a half to two weeks for all ten strains of SARS-CoV-2 from biofluid samples. After the vaccine was tested on rhesus monkeys. First, specialists achieved an immune response in them, and then infected them with a new type of coronavirus. Depending on the dose of the vaccine, primates either experienced much less disease-related symptoms or were completely protected from infection. It is equally important that negative consequences for the body – in any case, at this stage – were not noticed.
At the same time, the article of scientists has not yet been reviewed by independent experts and editors of scientific journals, as is usually the case in such cases. Therefore, conclusions from it and similar articles should be treated with caution.