COVID-19: no deaths in China, Italy and Spain weaken quarantine
More than 1.9 million people are already infected with coronavirus in the world, according to data from the Johns Hopkins University (USA) Research Center for System Sciences and Engineering (CSSE).
Since the beginning of the pandemic, 1 920 618 people have been infected in the world, 119 687 people have died.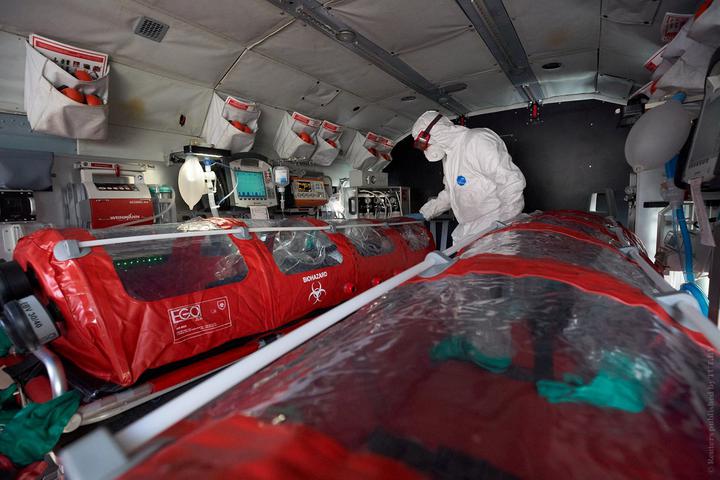 In China, where the virus began to spread, 89 new cases of infection were discovered per day (86 – imported), this is 19 less than the previous day, not a single death was recorded. In total, from the beginning of the epidemic, 82,249 infected people in China, 3,341 people died, 77,738 recovered. At the same time, 1170 people are currently under treatment, condition 116 is assessed as serious. Since the beginning of April, statistics on asymptomatic cases have been reported in the country: a total of 1,005 people were found (+54 over the past 24 hours). At the same time, Chinese experts fear the second wave of coronavirus already in late autumn.
In the two most affected European countries some restrictions are lifted. In Spain (170,099 infected, 17,756 dead) factories will resume work from Monday, workers in the workplace will be able to return to work in compliance with strict sanitary standards. In Italy (159 516 infected, 20 465 dead) quarantine was extended until May 3, but some non-food stores will open on Tuesday. Denmark and Austria partially remove the restrictions; this possibility is now being studied in Germany. In France and Great Britain, they are not going to mitigate quarantine. France, where the number of deaths was close to 15 thousand, extended strict quarantine for a month. WHO recommends removing restrictions gradually.
The US is waiting for the peak of the epidemic this week. In the country – 582 607 infected, 23 628 people died.