Coronavirus pandemic: is there any positive?
Coronavirus has changed the usual way of life, captured all our thoughts, every day there is alarming news about new numbers of infected and dead. But even among all this negativity we found positive.
In China, on April 6, not a single patient with coronavirus died. This happened for the first time since January. Unfortunately, on April 7, 2 fatalities were recorded, but in the country, as a rule, only imported cases of coronavirus are still recorded. In addition, today they opened an exit from Wuhan – a city that is considered the source of the epidemic. Wuhan has been closed for strict quarantine for more than 2 months.
Many countries are cautiously looking into the future: there has been talk of easing restrictive measures. Denmark and Norway want to open kindergartens and elementary schools. In Norway, they are still ready to allow hairdressing. The chancellor of Austria announced the mitigation of restrictive measures: here schools will remain closed, but small non-food shops will be able to start work. In the Czech Republic, which was one of the first to introduce strict quarantine measures, from April 7 it is allowed to practice tennis and golf in the fresh air, and from April 9, small non-food stores will be opened there.
In Germany, a quarantine exit scheme is also being developed. Initially, it is planned to open shops, restaurants and schools in certain regions. In this country, by the way, low mortality is recorded, although Germany is in fifth place in terms of the number of people infected with coronavirus. The reasons lie in the fact that in Germany they developed a test for determining coronavirus, when the epidemic has not yet gone beyond China, and are actively using it. About 50 thousand tests are done here a day, which allows you to detect infection in the early stages.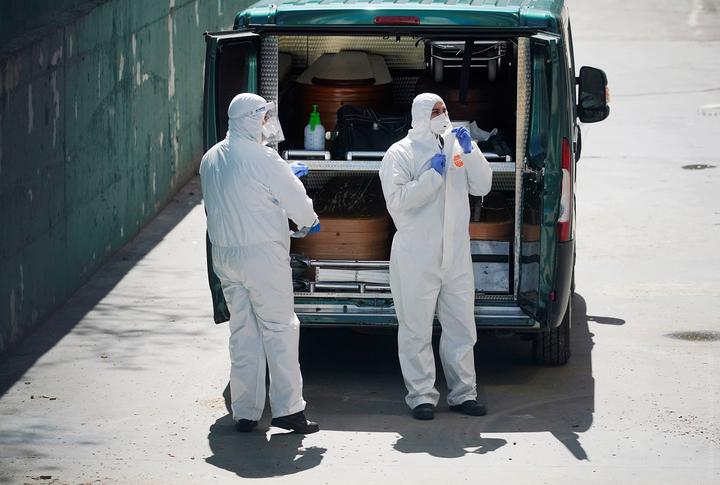 Spain, which came first in Europe in terms of the number of infected people, begins mass testing of citizens for coronavirus in order to understand how the real numbers diverge from official statistics. More than 30 thousand families are testing to develop measures that will help overcome the crisis.
Italy decided to conduct an experiment to track the spread of the virus. One small village was isolated in the country, where infected people appeared, and it will become a laboratory for the study of coronavirus.
Easter is approaching – one of the main holidays of Christians. The Church of the Holy Sepulcher was closed on March 26. Many began to worry about how the ceremony of the descent of the Holy Fire would take place. Do not worry, the ceremony will be held, but this year without pilgrims.
The most important thing at this time is that people support each other, observe the rules of hygiene, social distance, go to self-isolation, do not forget to say thank you and help doctors. It is also important that people return home, despite the borders closed around the world due to quarantine and the cancellation of transport links.