Pentagon starts testing coronavirus vaccine
Specialists at the United States Army Medical Research Institute of Infectious Diseases have begun testing the SARS-CoV-2 coronavirus vaccine. This was announced by the head physician of the Joint Chiefs of Staff of the United States Paul Friedrichs.
According to him, we are talking about five different variants of the vaccine, which are still being tested on animals. The testing process may take several months, reports Military.com. Then, if vaccine safety is established, testing will begin on a small group of people, and if successful, on a larger group.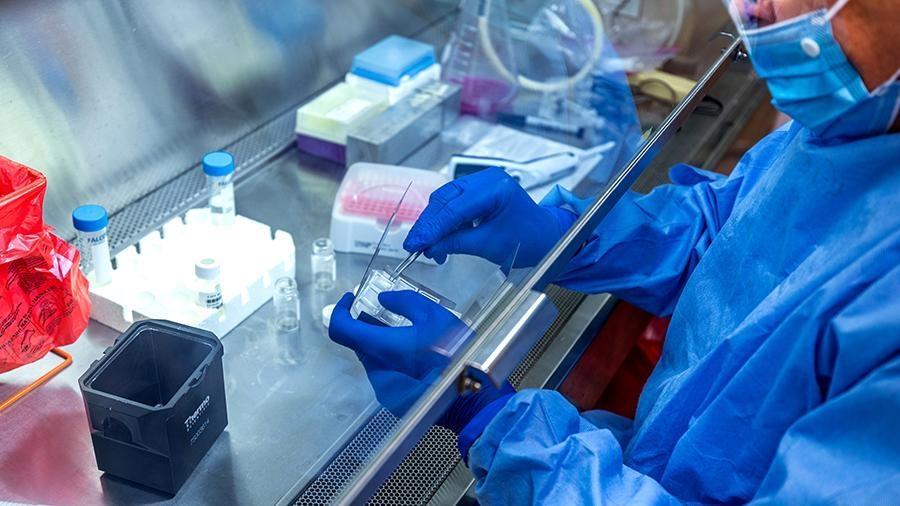 Earlier successful testing of an animal coronavirus vaccine was reported in Turkey. Now doctors intend to conduct research with the participation of people. In Russia, human coronavirus vaccine trials will begin in June. The experiment will be attended by 60 volunteers. Primate vaccine trials should end by the end of April. In total, 26 vaccines are being developed in Russia on the basis of six technological platforms. The best options will be preclinical studies and testing on volunteers.
An outbreak of COVID-19 disease caused by the SARS-CoV-2 virus occurred in Wuhan, China, in late December last year. March 11, the World Health Organization announced a pandemic of the disease. According to the Worldometer portal, over 1.34 million cases have been reported, more than 74 thousand people have died, more than 278 thousand have been cured