LIVE TOGETHER WITH A GIRL? 3 TIPS HOW TO WORK HOME TOGETHER AND DO NOT BOIL
It's time to adapt to new conditions.
So, you and she are forced to work from your common home during an outbreak of coronavirus. And now what? On the one hand, this is how you prevent the spread of COVID-19 through social distance, but on the other, it can be a real challenge.
After a few days spent locked up, the situation can become tense – especially if you are both working from home now and are not used to spending so much time together.
If you are concerned that the stress of having to work remotely can lead to quarrels or even separation, it is important to take measures to protect your and her mental health during this difficult time.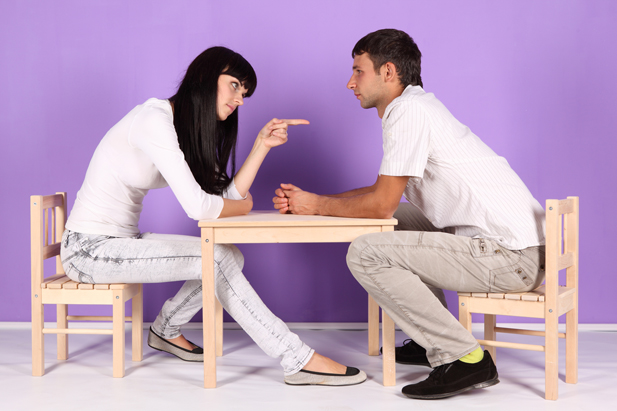 Work in different rooms
Try to separate your work areas as much as possible. This may not be easy if you live in a small apartment, but the FlexJobs job search site recommends making your workspace as private as possible.
Even if you have no choice but to work in close proximity to your girlfriend, you can still set boundaries to reduce distractions. Both you and she must determine working hours to minimize communication at this time.
However, this does not mean that you must work in complete isolation! You can still meet for coffee during simultaneous breaks and for lunch – just remember to stay focused and not disturb each other for nothing.
Plan your day
Planning is key, especially if you and your girlfriend (or wife) combine work from home with parental responsibilities. HuffPost recommends planning your schedule in 24-hour periods.
Britt Riley, co-founder of the combined kindergarten, coworking and fitness space called the Coggeshall Club, advises working in shifts if you have children.
Maybe you can take a morning shift to look after the children while your spouse or girlfriend is working, and then switch places, or vice versa.
"People are more productive when they know they have a certain amount of time to do something," Riley said. And so you will feel like a real team – and it's cool!
Stay positive
Although the need to stay at home without stress can cause stress, Riley said that people working from home should look for positive moments in this situation and remain optimistic.
Perhaps you should be glad that now you spend more time together or have the opportunity to see how the working day of a loved one goes.
"Yes, a very terrible virus caused this situation, but your home is a safe place, and your household is people close to you. Agree, this is far from the worst situation to spend some extra time in it, "she said.