Scientists say blood transfusion will help treat coronavirus-related illness
Scientists from the University of Hong Kong believe that a transfusion of a blood serum containing viral antibodies from already ill can help in the treatment of the disease caused by the new coronavirus. This was confirmed by experiments on hamsters.
Microbiologists conducted experiments on Syrian golden hamsters, taking into account the similarity in their bodies of the structure of the ACE2 protein (angiotensin-converting enzyme 2) with the human one. This protein is considered a receptor for the entry of coronavirus into the cell.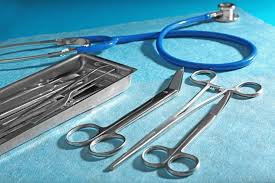 In the first week after infection, the animals showed rather severe symptoms associated with damage to the lungs, trachea, immune system, and intestines. "About the fourth day, the infection was so severe that even pulmonary hemorrhages were noted," said lead researcher Professor Ewan Kwok-yun. However, after a week, according to him, some rodents began to recover gradually, their weight was restored, and antibodies developed in the blood.
Scientists then used their blood serum to transfuse a healthy hamster, and then infected it with a coronavirus. It turned out that in this case, the viral load in the rodent was 10 times lower. "If we do the same with people by injecting the blood plasma of convalescent patients through a vein, it can really help them recover by lowering the viral load," says Professor Ewan. He said his team is now awaiting approval from the medical ethics committee to be able to conduct relevant human studies.
During the experiments, it was also revealed for the first time that infected hamsters are able to infect healthy coronavirus by being in the same cell with them.
The outbreak caused by the new coronavirus disease was recorded at the end of 2019 in Central China, spread to more than 160 countries and was recognized as a pandemic by the World Health Organization on March 11.