How to please your beloved woman
How to please a girl who does not love you
Girls make a decision regarding the attractiveness of a particular guy for themselves literally in the first seconds of dating (eye contact, conversation). Therefore, if you at least to some extent intersect, and nothing that could tell you about her sympathy has happened, she has already drawn conclusions about you. The girl most likely identified you in the "group" of familiar guys whom she does not perceive as possible sexual partners.
Begin with yourself
To achieve sympathy from a girl who does not love you, it is worthwhile to disappear for some time from her field of vision (if you often communicated before). After that, you should change in yourself what she did not like, and appear in a new image: appearance, behavior, self-confidence. You have to become a real man. In the meantime, you will change for the better, you can practice "on cats" – to get acquainted and seduce other girls. You look, after one or another adventure you will forget the one that was not reciprocal to you.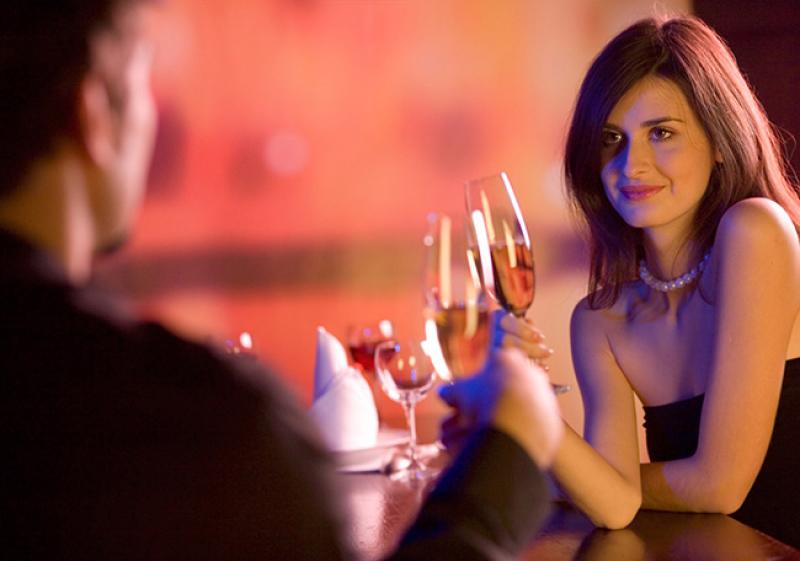 When you feel that you have become more confident in yourself, pumped out in communication with the girls, adjusted your appearance and behavior, you can begin to act. To please a girl friend who does not love you, you need to change your image in her eyes. You need to turn from another guy in the gray mass of "friends-acquaintances" into a man who evokes emotions. So she saw you and said to herself: "And how had I not noticed before that he was so handsome?"
Flirt and jokes
Easy jokes and humor in her direction will increase your significance, show that you are not afraid to lose communication with her, but to stand up to one step with you, she will have to make an effort. Flirting is a skill that either is or is not. This is a playful behavior that does not directly speak about anything, but implies sexual subtext. If you can't flirt and do not seem like an idiot, it's better not to show emotions. Be mysterious, girls care about this behavior.
Act confidently
You can't get far on hints and flirting, although this can be done for quite some time. At some point, you must show her your intention. If you feel that she has already become interested in you, do not be afraid to show yourself to some extent even as impudent: do not look away, look at her as if you are sure that your sex is a settled matter, consider her from head to toe. Start touching her as soon as possible.
Use the closer-farther technique. If you feel that she is interested in you, alternate tokens with complete indifference or even ignore: do not rush to pick up the phone, leave messages unanswered, and do not show any emotions at the meeting. Then repeat the signs of attention, turn on flirtation and jokes, but forget to do the "next" in time. So she will begin to doubt her value for you, and she will try to increase it herself. And if you will cause emotions all the time in other girls, she can even go to action, experiencing a sense of competition.
How to please a girl if she loves another man
Here the situation is a little different: she might not have noticed you before. A girl who loves a man does not look around. But love can be different, including fading.
Most guys who like busy girls are hindered by fears: "Suddenly she will ridicule me in public?", "What will common friends think if they find out that I rolled up and failed?", "Is it ethical?". We must remember that for each person personal life and happiness are in the first place, and if you really like her and, at the same time, you think you can give her more than your current lover, then why not try it? But still, it's worth making an amendment to the fact that she loves another man, and act more subtly than when the girl is free.
If you know so much about her, most likely you periodically intersect. That is, you have the ability to act gradually.
What does she need?
There are very few happy couples in the world in which both partners receive all the emotions they need. But even in perfect relationships, at some point, the girl may be missing something. In long-term relationships, this is noticeably even better. You need to find out exactly what emotions she stopped receiving in a relationship, and become the one who causes them to her. Emotions are light and (yes, don't be surprised) dark. And if there is a skew in one of the parties, there is a need for the opposite.
Her chosen one is pretty sweet, but when they started dating, there was also romance. So the girl fell in love with him, but now the romance has disappeared, and he remained just sweet. And between "sweet" and "bad", the girl will choose the second.
She lacks his attention: he began to linger more often at work, does not show tenderness, comes home drunk and can be rude. The girl needs romance and male attention.
Of course, figuring out all this is not so simple. Skills in people and life experience are very important here. And certainly you should not ask her colleagues, friends and girlfriends about her – everyone will definitely appreciate such attention. Now, if someone tells you about her himself – another thing. Around there are a lot of chatty people who will lay out everything they know, seeing that you are not averse to listening to interesting stories from their lives. What information can help? Try to find out something about her life, about that guy and how often they see each other. The main thing is to find out what emotions he gives her.
As you can see, there is a way out of any situation. Here are just the tips I listed above that require confident behavior and considerable experience in communicating with girls and good self-control. If you are not sure that at the moment you have all this, then maybe you should switch to others? Think, are your feelings so strong as you think? If so, then you definitely need to change. After all, if she did not pay attention to you before, then nothing will change by itself – the girl will not lose sight of a man who she may like.
Can anyone learn this?
Get experience with other girls, and maybe you can attract the one you are in love with. This will happen only when you become more attractive to everyone else. At the same time, if she realizes that you are afraid of her indifference, everything is gone.