How to make your communication with a girl more fun and positive
Unfortunately, this statement of the question is fundamentally wrong. In fact, most men try to make the girl have fun with them. At first glance, this is one and the same thing, but I'll ask you not to rush to conclusions.
To bring a girl to emotions, you need to mean something in her eyes. That is, for starters, you just need to get closer in communicating with her. Accordingly, you can not use the phrase a la "how are you?" "How is your mood?", And the like.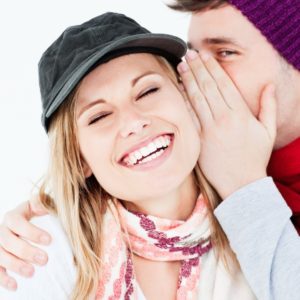 Thus, you overestimate her self-esteem and underestimate her. The most correct positioning in this situation is communication from an equal position or a position from above.
Stop phrases also apply to:
Can I meet you?
Can I get your phone number?
This is the wrong position, because you need to get acquainted in the alpha model. That is, you need to find the topics yourself that may interest her in behavior, communication, and even on her page on a social network. It is advisable to study the topic on which you want to talk with a girl. If she is not a fan of something, and you don't know the topic that interests her well, you will look even more stupid.
When a basic connection arises between you and a girl, you can move on to humor. Light banter or humor lends itself to a greater number of people.
You can not insure yourself against negative reactions. They will definitely be less, but your core should not even bend under it. Imagine an entrepreneur who failed to make a deal today. He is not nervous, because he did not put all his eggs in one basket and he simply made a deal tomorrow. Do not go too far with the amount of humor, so as not to be considered a clown.
Remember that it's important that you don't have fun, but that both of you have fun.