Empty sky. How coronavirus decreased air traffic
The global aviation industry may have been in the worst crisis of its entire history. This crisis is clearly visible in the Flightradar24 service, which shows aviation traffic around the world.
Three leading aviation alliances – Oneworld, SkyTeam and Star Alliance, which include all the largest airlines in the world, announced a few days ago that not everyone will survive the current crisis. The first bankruptcies can be expected by the summer, they warn.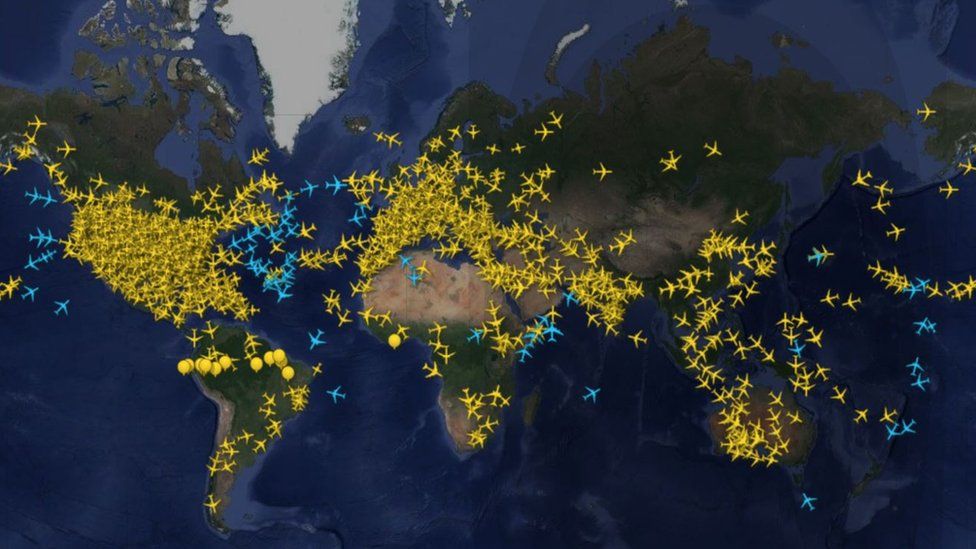 Prior to this, the International Air Transport Association (IATA) estimated the reduction in airline traffic due to the virus outbreak at $ 113 billion. These numbers can still grow.
A strong reduction in the number of flights threatens the future of British aviation, said the association of British air carriers Airlines UK. British Airways has already warned staff about potential cuts. In a statement, management called the crisis more serious than the September 11 attacks.
The United States has banned travel to 26 Schengen countries, and since Monday it has been extended to the UK and Ireland.
The city of Wuhan was the center of the spread of coronavirus in the first stage of the epidemic. However, last week it was announced that the peak of the epidemic in China was on the decline.