How to meet the girl's parents
Hi, follower. Since you constantly read my site and apply all this, a dream girl has appeared or will appear in your life. In this situation, getting to know your parents will only be a matter of time.
With guys, it can be a little more serious, because you constantly think that you are meeting the same one. I recommend meeting at least six months, after which time the head clears up, and you can correctly assess the flaws more clearly. It often happens that you just meet with a girl to while away time and have sex, but you can categorically not see her life partner in her. If you do not see her as the mother of your children, it is best not to introduce her to her parents.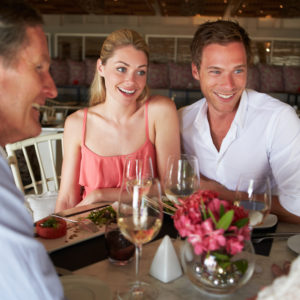 Actually, about how to better introduce the girl to her parents. Ideally, you need to prepare your mother's nerves for this, saying that you are going to meet a girl. You can bring her home or eat in a restaurant with her and her parents in a comfortable environment.
But it's best to meet with your parents by chance. For example, on a birthday or some other holiday.
At a meeting, you don't need to feel uncomfortable, because you had not met before. In some cases, some provocation checks are possible, which should be reacted calmly and adequately. In general, such meetings should be held in a neutral territory, in a comfortable and cozy place and in a relaxed atmosphere. Sooner or later, such a meeting is waiting for you if you read my blog.