Girl and money: why is she so mercantile?
I must admit that the topic of the financial aspect in a relationship that so unnerves a male audience and frustrates a female one, I try to bypass as much as possible. But here, perhaps, I can't stand it. There was a question that, as I imagined, could result in an interesting discussion.
"We are constantly arguing with my sister – she claims that when choosing a life partner, girls will first of all give preference to a man who has at least a car and an apartment. To my question: "After all, you can begin to build your life together, write everything from scratch?", She replies: "You can. With a girl from 18-22 years old who completely lost her head from love for you and she doesn't give a damn if you have your own apartment or you rent it out. " What do you say, Cindy? Are all women so mercantile creatures? "
I will say that by and large, if it is really about choosing a life partner, husband, father of future children, I probably agree with my sister: as a rule, we put the financial variable into the equation. It is not a decisive factor in the choice, namely what is laid down in the equation.
But here nuances are traditionally important. The female so-called commercialism has a lot of guises and foundations. It's one thing when a girl is young and so far she doesn't represent anything socially – neither work, nor education, nor prospects. But he is aiming for a gentleman who already has it all. Or when a girl has two gentlemen – one beloved, but "non-resource", and the second unloved, but with the Maybach, and she gives herself the installation to concentrate on the second. Here the element of self-interest, the desire to solve their problems in a literal sense at the expense of others is obvious and goes ahead of all other aspects of relations: feelings, coincidence in sex, relationship of souls and interests and other subtle matters. And this, as it seems to me and as practice shows, is a somewhat utopian concept of gaining happiness in personal life. And yes, I, too, am ready to call these creatures "mercantile," and together with you guys throw tomatoes at them.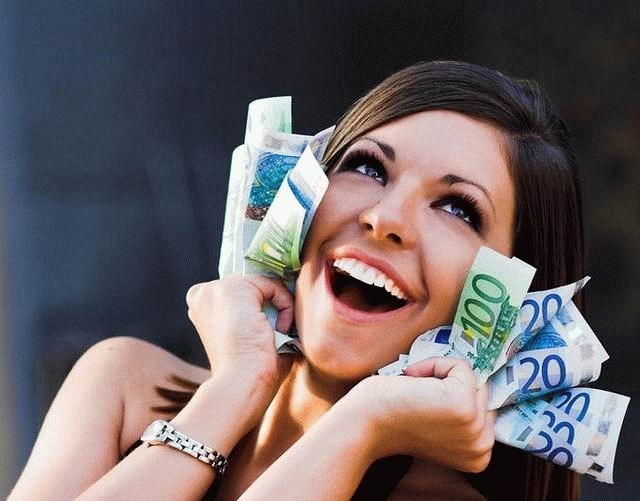 But I personally do not see anything bad, wrong and insulting in the fact that a girl who has matured for marriage (conditionally, 25-30 years old) at a certain stage in the relationship begins to inspect the resources available to the gentleman.
The question is: why, one asks, does the plus-minus mature capable guy still have nothing for his soul? Excuse me, what was he busy with after graduating from the institute, if he still hasn't closed a single public utility issue, which in any case will have to be closed? Maybe he's such a shitty worker? Or is he used to letting all the money out for parties, although he could have bought a car for a long time or saved up for an initial mortgage payment? And will he, when the children appear, continue to treat friends in bars instead of buying a pack of decent diapers and paying for a visit to the dentist? And does not all this mean that he is either a dumbass and mediocrity, or a clinical infant who wants to shift the entire burden of responsibility to his wife?
In your opinion, is it commercialism? Or an attempt to take a sensible look at the situation, the man and figure out how long the relationship will last if both crew members spend all their time and energy to make money on rented accommodation and a metro ticket? Or maybe even worse – she will have to earn and drag a family alone?
Situations when a woman does not ask such questions, but pops up to marry simply because "I have fun with him and he kisses well", as it seems to me and as practice shows, do not end with anything good either. If only because, if and when it comes to the birth of children, the girl for objective reasons cannot and should not devote maximum of her time to making money for living. In fact, this is the evolutionarily justifiable leitmotif of female commercialism: to find not just a man, but a man "with resources". Someone who can provide a comfortable and spacious "cave". Bring a "mammoth" into the house more nourishingly. In short, she will take care of her and her offspring when she is carrying, feeding, cradling, and doing other non-income activities.
And if you guys definitely need to blame someone for the fact that girls sometimes have high demands on your creditworthiness, then blame nature and evolution for this.
And finally, I repeat what I have repeatedly said. Yes, of course, women like it and want you guys to have some specific material benefits – cars, apartments, a normal salary. Because it's really healthy, nice and frees up a lot of time, which, by the way, can be spent on each other, rather than trying to make ends meet. But no less appreciated is the sense of perspective: when you look at a guy – and you feel the potential in him to achieve something, to take place professionally and socially, to acquire these very benefits over time. And the loudest scream is that modern women have gone crazy for money, usually those who have not earned anything yet and are unlikely to ever earn it.
Do you agree? Any objections? "Yes, but …"? Welcome in the comments.