4 ways to look like a hero in the eyes of a girl without fighting
Five, and preferably ten-core
The power of intelligence is certainly a great thing. But little makes us filled with such respect and awe as a physically strong and hardy young man who with ease and grace does what we, the weaker sex, are not always able to do. Raise some heavy contraption or drag something oversized without flinching in your knees (the main thing is that all this be done voluntarily, without urging and asking from the woman). Spend 48 hours behind the wheel and not whine that your eyes are sticking together, and your butt is numb. Drink a bucket of tequila and not lose your human appearance. A classic of the genre, but in our ruthless age of slender boys, such male manifestations look like uniform heroism.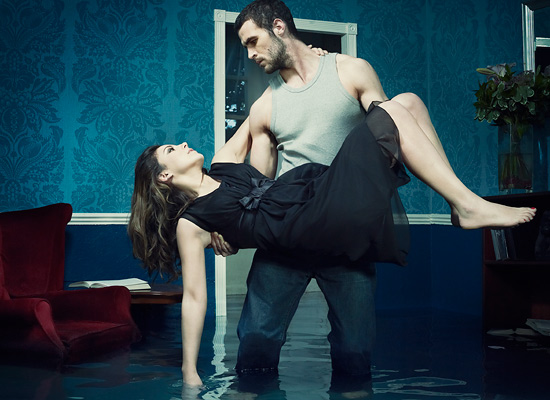 It's not about satisfying women's vagaries and whims, but about the ability to appear in a critical situation, calmly and confidently tell a girl who is on the verge of a nervous breakdown: "Don't worry about anything. I will decide everything. " And decide (call a tow truck and agree on a repair / reason with a foul foreman / kick a giant moth out of the bathroom). You would only know, guys, how such an approach inspires, inspires, fills the tender female hearts with pride and glee! I bet humanity wouldn't know feminism, if all the men responded to the women's tears and the cries of "Everything is gone!" In such a perfectly manly way. And not with the words "What were you just thinking ?!", "And I told you!" And "But you yourself can't figure it out? .. I'm at a meeting" – like this, alas, happens in 9 out of 10 cases.
The tribe of young mothers will not let you lie, what deafening applause invariably breaks the right daddies who went out for a walk with their child. By "right", I mean those who do not tremble on the phone while his child sculpts cakes on the top of the girl's head, and knows how to play with his offspring, and teach something useful (and not just how to turn on the iPad), and to roll down the hill with the child, not grieving that Armani jeans are now over. It would seem elementary things. But experienced mothers know that, as a rule, this is not posturing, but real functional parenthood – when dad shares not only his salary with his mother, but also sleepless nights, chickenpox, and other poop. And such fathers, whatever one may say, are real heroes.
Caring is not calling Mamusik every 3 hours and a thorough report that the grown-up son ate for lunch and what warm pants he put on (which women, on the contrary, are usually annoying and alarming), but real manifestations of concern. How many sons do you know who do not go to Turkey with the company on holidays to help their parents fix the roof in the country instead? They are saving up not for a new bike, but for repairs in the parent's apartment? Come to visit with full bags of delicacies not only at Christmas, but just like that? Yes, maybe this is not a feat, but there is definitely something heroic in this.