6 questions women don't want to get honest answers to
Often women insistently ask you about something, but, oddly enough, least of all they want to hear the truth in response.
Typically, such conversations begin with the confidential "Tell me honestly …", which usually disorientates men and makes them lose all vigilance. And in vain.
The truthful answer, on which the girl allegedly insists, usually becomes the spark from which the flame of a sickly quarrel flares up, or even worse.
Why on earth should a woman raise a topic that is guaranteed to put her and you in an awkward position, spoil the evening and mood of both, and how many troubles will turn out to be? God damn it …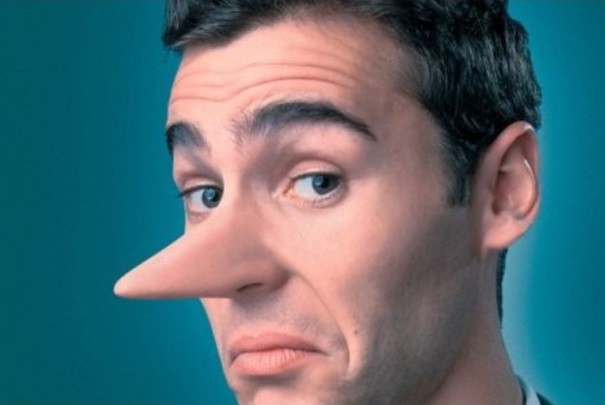 Therefore, the only thing that remains for me is to appeal to your instinct for self-preservation, reader, and strongly recommend that you not give in to provocation and not speak frankly with a woman if she decides to ask you …
"What do you all find in it?"
Women love to rant that men are lustful animals who, at the sight of a deep neckline and fashionable legs, lose their will, mind, and remnants of human appearance. However, we are pleased to think that the status of a boyfriend / husband mystically makes you immune to other females.
Do not be fooled in vain: the phrase "I adore your chubby chipmunks cheeks!" Sounds sweet and touching only in the movies and in your head.
"Did you like climbing / deflop / porridge from an ax, etc.?"
There is a myth that the path to a man's heart lies through his stomach. And women believe in this fairy tale, perhaps, even more than men. To criticize a girl's culinary masterpiece (even if she just took it out of the package and stuffed it into the microwave) is equivalent to saying that she has no leverage on you. And if so, then any impostor with a diploma of a culinary college can entice you with soup, and look for you later.
In the context of a long-playing novel, the confrontation between these two women is usually inevitable. So let the girl at least amuse herself with the illusion that your mother considers her a worthy rival.
Even if you broke up a thousand years ago, admitting to the adultery that took place is a form of livelihood: to know after the fact that you were being deceived is also painful, as well as to do it in hot pursuit. With only one difference – neither change, nor fix, nor, in the end, scratch your shameless eyes will not work.
"How many women did you have?"
Without possessing pronounced telepathic abilities, it is difficult to name the elusive number of beloved women who, on the one hand, will not seem to the girl too large (which will indicate how lecherous and illegible you are), and on the other, too small (which may be perceived as a sign of loser).