Guys are not allowed here: 10 strange locations where you can get with her help (hell does not count)
You traditionally made the first dates to the girl, but now it's her turn to take revenge.
In most couples, the female half plays the role of the mass-entertainer, and you dutifully hang on to her. And if the sky has mercy on you, then it will be at least not an exhibition of copyright ceramics. There are many places in the world where you can get. For example, a community of Calcutta lepers, a swamp with water lilies or a charity sale of kittens. Communicating with a woman who has even a mediocre imagination, you have every chance to get into any of them, because women are less conservative in terms of choice of entertainment.
But there are places where ladies are especially fond of walking their freshly baked cavaliers (freshly baked cavaliers usually always have an explanation ready on how they are busy and how wonderful it is to go there alone or with Taylor). Before you – a guide to these hot spots.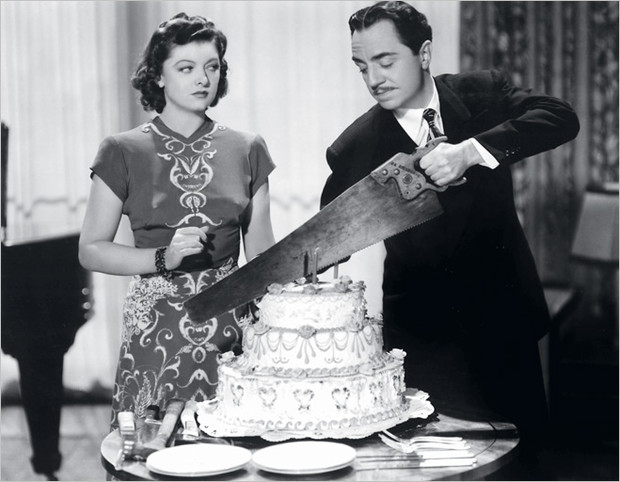 You will need: money, but not enough
Disposition. In general, the shopping procedure is not as terrible as it is customary to depict in magazines. It's not a fact that you will have sex with you in the changing room, but it's quite nice to just look at the girl trying on different clothes and asking to tell in detail what her ass looks like in this skirt.
Strategy. The good news is: when a young lady takes you shopping with her, you don't have to pay for her purchases – no one expects this from you. On the contrary, if you persistently juggle credit cards, this situation will oppress a normal girl, because she wants to calmly buy jeans, a dress and a handbag that she likes, without being tormented by the thought that they will cost you too much. If you want to demonstrate your generosity, buy her a medium-sized but cute object in a beautiful box to your taste and hand in a solemn ceremony at the end of shopping.
You will need: full stomach
Disposition. She said "lunch" – and you honestly came, hungry and in love (with the first feeling slightly prevailing over the second). But this turned out to be one of those places in which small uncomfortable chairs are covered with a pink tapestry, pink draperies hang from the ceiling, and in the pink menu there are only two pages with a list of cakes. When you inquire about food – real food that is eaten – the waiter says that they have "wonderful salads." A wonderful salad is a slide of finely chopped green cardboard, decorated with tears of a cook. You say the word "meat" – and the waiter turns pale, the room goes quiet and looks at you in horror, as if you are trying to order a fried toy terrier.
Strategy. Some short-sighted citizens make a big mistake here, to which they are pushed by a primitive feeling of hunger. They begin to curse. They sternly ask the waiter: is there a restaurant here or an almshouse? They say that they have forty minutes of a lunch break, and if they don't even get a piece of sausage … To kick waiters in the presence of a lady is generally the last thing, and the girl called you to her favorite place. I wanted to please, but you, as always, ruined everything. It's better to have the courage to sit in this pink purgatory forever for a slice of "eclair with hazelnut cream", taking comfort in the thought that no one has canceled the delivery of pizza to offices.
A group of important knowledge
You will need: stubbornness
Disposition. Courses of yogic floristry, macrame studio, a circle of tea ceremony lovers – most girls consider it a duty to endlessly increase the level of their already inhuman education. And then they had a free place in the group, so she signed you there. After all, really, dear, would it be great to go there together? But we can fill each other's teeth ourselves and communicate in Hungarian! The girl is right in one thing: joint activity really brings together. But you only know a couple of much more joint activities, for which you do not even have to pay (moreover, this is prohibited by law).
Strategy. Strongly refuse. There will be no good end to this tale. Or you will not be carried away by what you do, and you will constantly sulk, grumble and spoil her mood – you get a prolonged sluggish conflict of interest that will not decorate your everyday life; or, worse, you'll love making papier-mâché sugar candies, and you'll never be the same again.
You will need: whiskey (600-700 ml)
Disposition. A real man can forgive his woman everything. There were even heroes who forgave wives caught in the arms of a lover. But to see her on the stage of a karaoke bar performing the song "I will survive" … No, everything has its limits!
Neither education, nor intelligence, nor a sense of humor saves women (even sober!) From karaoke temptation. As soon as this modern version of the snake-tempter falls into her paws, she died. She will come out, deplore and sing, so much so that Montserrat Caballe herself, if she had heard it, would weep.
Strategy. If you have the ability to get drunk to unconsciousness – this is your chance to save a relationship.
Intolerance:
You will need: humility
Disposition. There may be three reasons why she invited you here.
She believes that you are not sufficiently developed spiritually, but nothing, this thing can be corrected.
She wants to show you that she is already developed spiritually hoo-hoo!
She is a perverted sadist.
Literary evening is such a place where unrecognized geniuses rather than recognized ones gather. So, you will be either painfully ashamed if you have a minimal taste, or painfully bored.
Strategy. The most important rule that you need to adhere to here is to not beat anyone. Let poets, prose writers, and even some playwrights furiously beg for educational bashing – keep yourself in control, remember what happened to Dantes. Treat them with affectionate patience, talk as usual to talk with sick people, children or dogs. Throw meaningful looks at your girlfriend, imperceptibly make her laugh – this is enough to prevent a return visit to the monastery of muses.