How to conquer a girl using astrology (Continuation)
She believes that …
Virgo is restrained, extremely attentive to details and painfully neat. Punctual and does not tolerate non-punctuality in others. Another quality that causes her irritation is sloppiness, both in clothes and in thoughts. Virgo are not too emotional and willingly obey any rules. Often the Virgins go to the monastery: a strict charter of life there is what they instinctively strive for all their lives.
So you …
So, while the monastery is canceled, we will try to achieve our accuracy. Whistle a napkin from the table and quietly clean the boots under the table with it. And you got hooked on the girl only because you were embarrassed by the disharmony of serving. Fold out all the knives and forks in strict geometric progression. Gobies in an ashtray lay out the Pythagorean theorem. Going to the toilet, warn the lady that you will be back in 2 minutes 17 seconds 24 milliseconds. Inviting her to you, push that you have a stopwatch, a building level and a caliper at home. If you manage to bring Virgo to the door to your apartment, discreetly plug traffic jams. There is no need for a girl to see what is going on there: she has not yet matured morally to such a harsh truth in life.
She believes that …
Libra prefer equal partnerships. A Libra woman is often a feminist: she does not like to be given a chair and coat, and she can be seriously angry if the gentleman insists on paying the bill. Scales are often successful in business, but they are always faced with the acute problem of choice – both in business and in private life. For example, Libra can fall into a stupor, wondering which of the two projects or varieties of kefir they should choose. Being in such a stupor, they often commit rash acts.
So you …
Do not serve the chair, do not push the coat … The loss is not great, if you look. And at the same time, exploit the problem of choosing tail and mane. Start with the question: "Do you just – decide to get hooked with you – or say" no "and then your biography will lose such a striking event as our acquaintance with you?" When the girl Libra wakes up from heavy thought, somewhere for dessert, – right away give a second salvo: "What would you like more – strudel or tiramisu?" Yes, it was cruel. But, like a true knight, in a minute you will give the girl a lifebuoy: "You know, figs with him, and with one and the other, we'll immediately come to me!" The answer will be a sigh of relief.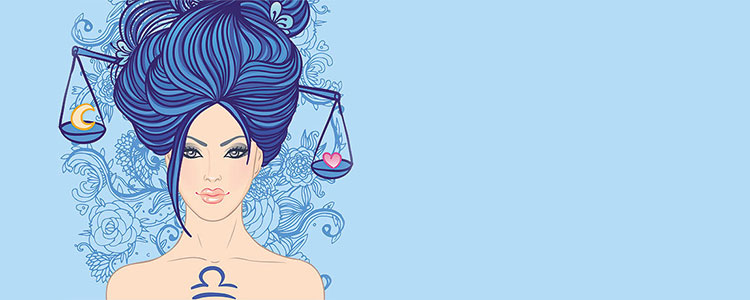 She believes that …
Taurus do not tolerate untruth and insincerity. They are stubborn, not inclined to hover in the clouds, prefer to stand firmly on the ground. It is impossible to force the calf to do what he does not want, but, once having taken up some business, they will go on ramming again and again – and they will achieve their own. You will not be denied a certain sense of humor, but they are not sophisticated: they prefer simple clowning to thin epigrams. Comfort is greatly appreciated: comfortable chairs, soft sofas, pleasant soft music. They like to eat and drink tasty and hearty.
So you …
Act directly. Speak as if you are saying what you really think (but, of course, don't even bother to actually say what you think: let love for sincerity and a good thing, but scandal will not be avoided). For example, the honest phrase "I really want to have sex with anyone, at least with you", redone in "You are so beautiful, so sexy, I don't know what to do, – I want to hug and kiss you brutally". If Taurus just mumbled and got used to it, try to influence his trademark sense of humor. Spill a cocktail on yourself. Slip on a banana peel. Tell a joke about a horse with matches. Seduce by the promises of warm armchairs, soft rugs and the fact that in your refrigerator, quite by accident, a fried lamb and a couple of boxes of red wine were lying around.
She believes that …
Sagittarius is sentimental – their gentle heart makes them love the most primitive melodramas. They pour torrents of tears over the heroine's misadventures, although they themselves will endure much more trials in life and will not even pickle. Sagittarius strikingly patiently endure hunger, cold, pain and poverty and often do not even notice any particular inconvenience in situations in which any other person would seriously think about laying hands on himself.
So you …
Tears make women softer and more supple. Imperceptibly successful, call the help desk of your mobile operator and find out where the snotty, the most slobbering of melodramas goes this night. But then you will win back – gently comforting, soothingly hugging and carefully undressing the young lady, softened by Hollywood oncology to a jelly-like state …
She believes that …
Capricorns are born intriguers. Despite the direct linearity of their thoughts and actions, they in any society make their way upstairs, cleverly manipulating others so that they never guess. These people like to stay in the shade, but they vigilantly ensure that everything around them moves according to their will and plan. Capricorn women always completely control their spouses, although they may not understand this. The only thing that prevents Capricorns from becoming sovereign masters of this planet is gambling. On green cloth they lose entire fortunes.
So you …
Press on the excitement: "Is it weak right now to drop everything and leave with me in the unknown?", "I bet that you will not rip off my clothes now and throw me on the sofa for immodest purposes?"
She believes that …
Aquarians are storytellers and wizards who more than anything else love to shock ordinary people with extravagant antics, catchy looks and unusual clothes. A day spent without any frenzy is a lost day for Aquarius.
So you …
Oh bingo! To run into a girl of Aquarius is just a holiday of some kind. Ask her first thing if the plan for madness has been completed to date. Inform that the townsfolk around look simply ugly unshocked – and who else but you urgently needs to rectify the situation with her. By the way, how does she feel about the idea of ​​sex right on the table? Yes, she is absolutely right! You also think that under the table it is somehow more organic …