How to keep relationships and marriage and at a distance
It often seems to young boys and girls that the most important thing is to find your soul mate. But in reality, only melodramas and fairy tales end with a wedding, in life, everything just starts from a wedding. And far from always this "everything" means an exceptionally happy future, in every family there are conflicts, misunderstanding and, unfortunately, not all couples can overcome them. What to do to maintain a warm relationship and love for many years? How not to lose passion in marriage? What to do if separation is ahead?
I must say right away that no one can give any universal advice that is guaranteed to help everyone. But still there are a number of rules that will tell you how to maintain a relationship with a girl before and after the wedding.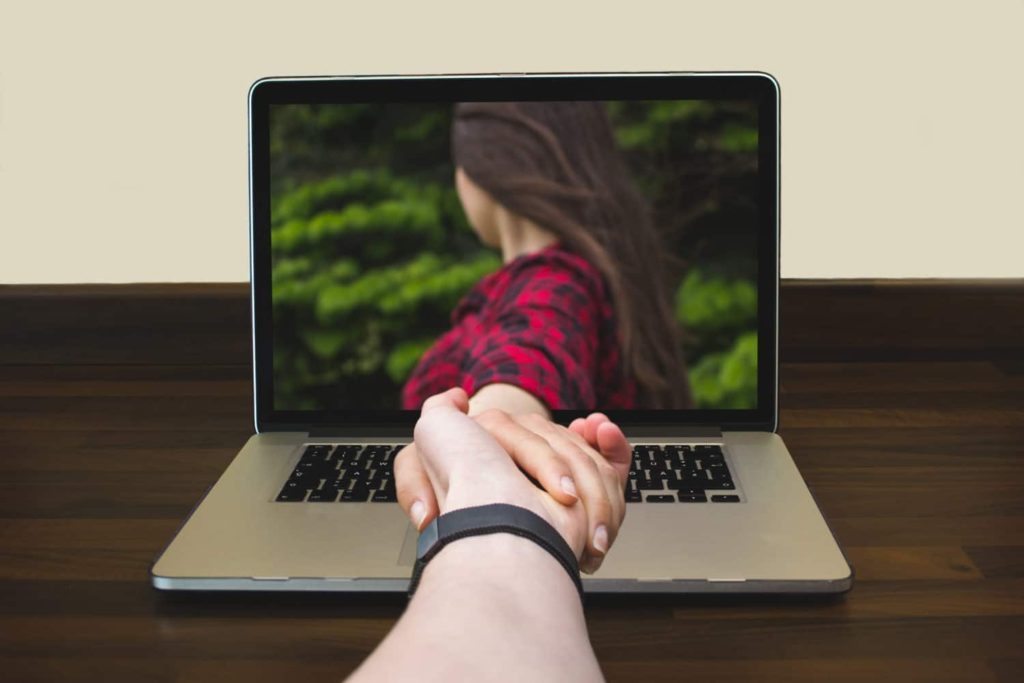 General rules for harmonious relationships
Falling in love is not a guarantee of happiness.
We all heard that love can overcome a lot, but do not confuse this feeling with ordinary love, interest, sexual desire. Love is still a deeper thing, which implies respect for each other, trust. And passion does not always grow into love. But this is "lyrics", if practical, I want to give the following advice: when planning a serious relationship, always turn on your mind and try to take a sober look at the lifestyle, past, family, habits of your chosen one.
You need to understand that all this, one way or another, will manifest itself in your life together. Let's take the most difficult example: if in the past a person had alcoholism or drug addiction, you can never be sure that a person will not break again. Can anyone trust him? Unlikely. Habits and parental family are not such serious factors, but they also form the girl's personality, her character and attitude. Try to look at your chosen one, as they say, with sober eyes. Perhaps then you do not have to think about how to preserve a love relationship. Moreover, not all relationships are worth preserving.
The key to strong relations is joint business.
To meet, live together and even raise children is not all that can unite a couple. Well, if you have in common not only life, but also ideas about relaxation, plans for the future, some hobbies. Do you know why novels almost always begin at work in a mixed team? Common affairs bring together. Of course, working with your soulmate is not necessary at all, but it is better if you have some kind of common activity: traveling, going to the gym or pool, intellectual games, etc.
Everyone needs personal space.
Often in love affairs or in a marital relationship the opposite situation happens – the two decide that now they will do absolutely everything together. "After all, we are halves," "we must have everything in common," etc. Most often, such a thought comes to the head of a girl, and usually in the very first months of a relationship. The result will most likely be your growing irritation, boredom and feeling as if you were being deprived of your own interests, hobbies – in a word, everything that was part of your personality.
Keep in mind, if you yourself try to do this with a girl, saying that you cannot have anything personal, because you are "half of the whole" – she will feel the same. What to do in order to maintain a relationship and not dissolve into each other? Leave your personal space.
It is important to remember the following: it is good if she and you have personal space. Well, if you do not want to go into her personal territory, and she does not encroach on yours. But it's bad if you're simply not allowed to enter this territory.
How to keep love and passion in a relationship with your wife
The most common problem that couples complain about is the lack of romance and ease in relationships. And now it seems that "love has passed" or worse, that love does not last long, and then only a habit remains. However, if you look, the end of romance in a married life does not mean a lack of love, but a lack of respect for each other.
And here is respect? Let's look at how everything happens and what hinders maintaining a relationship in a marriage. So, let's say a man and a girl just started dating. At this time, they try to look good, not to burden with their problems, to please each other with something, to do business.
But then a few years of marriage pass, and one or both of them has the feeling that "no one is going anywhere." Spouses are no longer embarrassed to be rude, meet with complaints and reproaches, look sloppy, show indifference … A partner is perceived as a kind of thing that has been in place for so many years, which means it will always be. This is disrespect to each other.
What is important to remember: many, wondering how to maintain a relationship with a long-time girlfriend or wife, are waiting for "magic advice" that will force the wife to take the first step. But there are no such tips. Even if you leave home or have a mistress, different options are possible: maybe the wife will try to become better, or maybe she will simply get divorced or also get a lover. Or at first scared, and then try to take revenge.
Do not bring it to this – it is better to start returning respect to the family with yourself. There is nothing wrong with taking the first step (but only one!). And if you do not get a reciprocal movement towards you, you can always leave with the feeling that you did everything possible and the cant is not on your part.
How to keep relationships at a distance – simple tips
Staying close to people hundreds of kilometers away is always difficult, and it is unlikely that this will be possible to do for many years. If it turns out that you and your half live in different cities, you should always look for options that will allow you to be together. At a distance, people are acquiring new acquaintances, new interests, and the more time has passed, the more difficult it is to integrate into each other's life again.
But if you still have to live far away for some time, it is worth considering such moments:
• Try to keep in close contact – use video calls more often, share photos, etc.
• Tell each other how the day went, share everyday trifles – create a "presence effect".
• Try not to be jealous of trifles – to control what the other person is actually doing is impossible at a distance, it only turns out to cause tension in the relationship.
• Make plans for the future – it doesn't matter if it is just a meeting or a joint vacation, but the main thing is that you both have a sense of perspective.
Actually, understanding how to maintain a relationship is not so difficult, and I hope you manage to put it all into practice.