What will happen to the ex after she left you
If you recently experienced a breakup, you probably caught yourself wondering what the ex does after the break, what she does, does she suffer, regret what happened? Today we'll talk about this, try to understand female psychology and understand what to do after the departure of a beloved girl.
Caution, self-deception!
Girls are extremely emotional in nature. Naturally, a gap is stress, even if you peacefully parted, even if it was the initiator. Against the background of uncontrollable feelings, she can start posting various pictures, notes, poems, sayings on social networks, saying something to your mutual friends. Try not to take it personally. There is a huge risk of falling for the bait of self-deception, to think that all her thoughts are about you, come up with a non-existent story and believe in it.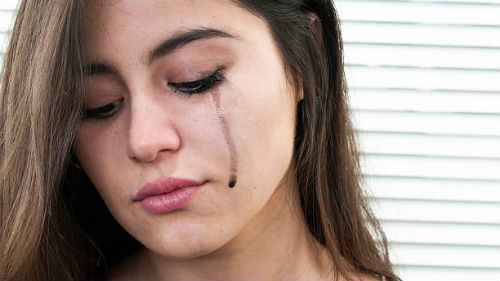 Self-deception is dangerous because your expectations may not come true, and most likely it will happen. And falling from the height of dreams is very painful. For example, you want your ex to suffer and regret the separation. One of the friends in the conversation said that she had difficulties, or she began an unsuccessful relationship. You gloat and wait when she becomes ill. But this may not happen. Everything can be adjusted in the life of the ex, and you will feel a void in your soul and disappointment. Another scenario will have a similar outcome when you wait for her return and hope that your beloved changes her mind and wants to return everything.
Even if the girl feels guilty for breaking up and wants to establish communication, your position should be firm and unbreakable. For all attempts to talk and meet, it is better to refuse.
All content, any rumors – this is just speculation, fiction, empty hopes. It is all useless and pointless, and it will hurt you in the end. In addition, it will slow you down in terms of personal growth and development. And this in no case can not be allowed.
What should you do after breaking up?
In order to survive the current situation, there is only one truly correct way – not to think about the ex, not to be interested in her life, to let go of the current moment and to engage in self-development. Your primary task is to make every effort so as not to get hung up on past relationships. Thoughts, sadness, sadness, a desire to find out how an ex-girlfriend is doing, will take away a lot of strength and energy from you, and also interfere with the effective formation of personality. It will also turn on the "bloodhound" mode when a person tries to get into the head of another. This is a utopian state that a man cannot fall to.
In order to quickly forget the ex and let go of the past relationship, start living further easily and freely, try to follow a number of simple rules:
• Do not fool yourself with illusions and do not waste time guessing.
• Love and respect yourself, know your worth.
• Try to forgive your ex for the pain.
• Get rid of all things and reminders about her, talk with family and friends, ask them not to talk about the girl and ask you about past relationships.
• Do not close yourself from the world, broaden your horizons, make new acquaintances and relationships.
It will be useful to find an interesting hobby. The ideal option is sports. Such a hobby will help to distract from painful thoughts, because it requires responsibility and self-discipline, and also allows you to acquire excellent physical shape, which will attract other girls, will positively affect self-esteem.
You must be prepared that everything will be fine in the life of the ex, that she will have normal relations, and you will become a passed stage. Understand this and do not expect more. Forget about it, fully concentrate on yourself and your development. And then the break will do you more good. You will learn to be happy and independent, without focusing on whether there is a girl next to you or not.