Bouquet and candy optimization: how to care for a girl if you have neither time nor money
Let's figure out how to brilliantly care for a girl in an era of lack of time and resources.
Appearance
Of course, the girl will be impressed to see you in boots from the skin of the nipples of a young fallow deer and in a suit from the undercoat of the yeti. But, if you dress more modestly, you can still impress her.
Be perfectly neat.
Cleanliness and freshness work at a subconscious level, giving you an aura of reliability and physical health. And this is the main fuel for the female instinct of procreation.
Find your style.
It can be anything, but complete. In terms of optimization, the simplest and most affordable style is classic. Outrageous and subcultural uniforms require a lot of details, and it's easier to make mistakes. And the mechanically worn socks in a rhombus will be given out in the brutal rocker of a quiet librarian.
Pick clothes for your girlfriend.
For a woman, it's not so important now how a man is dressed on his own. It is more important for her how you will look together on Instagram and whether her friends will approve of such a combination. Study the girl's wardrobe and try to match the style.
Pull up and push up.
The most practical waste on appearance is the purchase of a horizontal bar. A slender body attracts in any clothes.
A restaurant
It is commendable to feed a girl galantine with sea cucumber, this will open up new horizons for her. But, if you do not plan to spend the budget of Macedonia for dinner, you just need to shift the emphasis.
Talk about food.
The feeding ritual translates the image of the protector on a subconscious level. By focusing on the food itself, you will distract the girl's attention from social games. Choose a restaurant with special cooking methods — some suvid cafe — and talk about it in advance.
Create an alternative.
Find the unusual in detail. Banksy's interior, a three-armed chef, a waiter walled up in the wall, doesn't matter. The main thing is to prove to the girl that this is the last word of design, a revolution in the restaurant business. Not that banal bourgeois luxury.
Travel
It is not necessary to take her to the far corner of the Marquesas Islands to lie on gold (in the sense of the price per square meter) sand for two weeks.
Replace adventure travel.
Any voyage is the satisfaction of sensory and informational hunger. And that means room for savings. Find out if the girl has unrealized interests, and arrange a thematic trip, which can be shorter and cheaper, but much brighter than usual in terms of impressions. If she loves horses, but somehow she couldn't ride a horse, the banal equestrian center will work better than the Maldives.
Gifts
Perhaps you will convince the girl to meet, filling her with flowers, teddy bears, real estate in Belgravia and Tesla shares. But, if the gift in your case is a ritual, and not a direct purchase, financial investments can be replaced with intangible ones.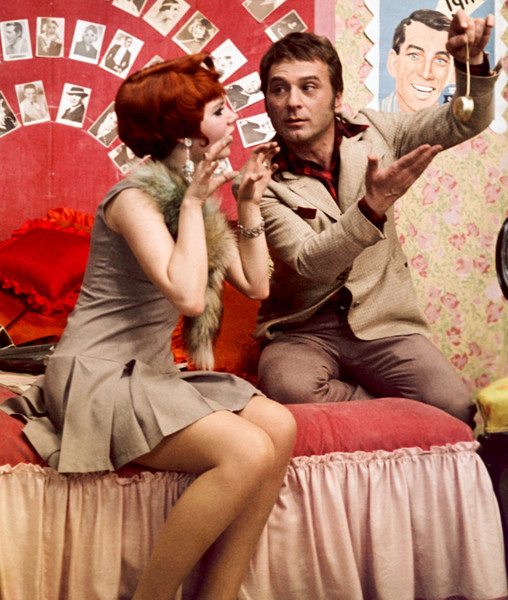 Invest in the process of giving.
It is one thing to present a trinket of rhinestones in the hallway by pulling it from a store bag; the other is on the observation deck of a skyscraper, having taken out of a lotus flower bought in advance in the local botanical garden.
Do it yourself.
If you can do with your own hands at least something other than pressing the buttons on the keyboard, you can beat any opponent with a handful of rubies at the ready. Homemade – the memory of investing your time and energy in a particular woman. And it raises self-esteem, you can't even imagine how.
Come up with mythology.
This handful of chaotically welded steel tubes painted with minium is a dynamic sculpture "The Wrong Side of Fate", created by your familiar Albanian sculptor the day before the mysterious disappearance. Do you feel how the object immediately became more beautiful and more valuable? All modern art is built on this. The thing is true.
Status Demonstration
To hit a girl and show how serious you are, you can call for her on a lambo covered with gold leaf. But the same effect can be achieved if you spend not money, but time and effort.
Learn new things.
For female instincts, it's not so much your current resources that are important as the ability to survive in unusual situations. Therefore, mastering an unusual skill is an alternative status upgrade. If you mention that you worked as a seller of dried monkeys in Singapore, it will work no worse than Lambo.
Solution of problems
Helping a woman psychologically puts a man in the place of the head of the family. And there is nothing to replace this effect. But if you are not ready to pay for wall gating for wiring or hire a lawyer for her nephew, a maniac, then you can become an organizer or performer from a financier.
Call your friends.
This is the case when friendship justifies a jointly drunk beer and a pound of salt eaten. If friends jump at your call, they will not only help solve the problem, but will also show your importance. So, they will raise your status in the eyes of the girl.
Work with your hands.
If it is not about removing the pituitary adenoma from her uncle, you can try to solve the problem without paying specialists. For example, almost everything related to repair is subject to an ordinary man who does not tremble and has the Internet. A drill in the hands gives brutality.
Explain that this is not a problem.
Women worry more than us, so they inadequately assess problems. Before rolling up your sleeves, assess the degree of threat. Perhaps the house is not collapsing, the crack on the wall is just a shadow from the wire, and the girl just needs a glass of red.