12 heartbreaking stories of real people about failed dates
Carefully read, remember and do not repeat the mistakes of others! Make your own, original.
Unfortunately, the worst dates in the world happen every day. Therefore, I hasten to tell you the latest stories about the worst dates told by real people using Twitter.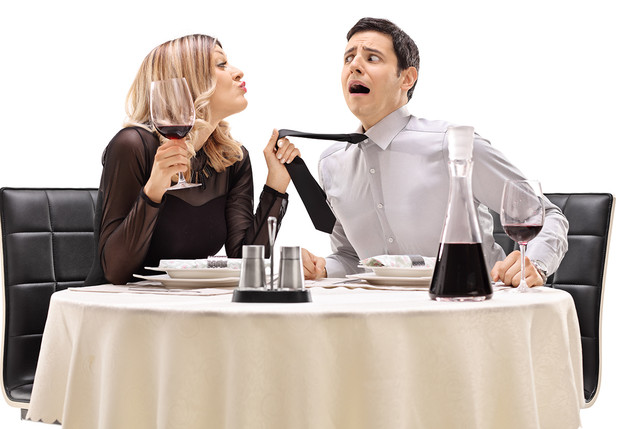 "A friend suggested that I go on a date with him, his girlfriend, and his girlfriend's girlfriend. His girlfriend's girlfriend turned out to be my cousin … "
"After dinner, we went to watch a movie with him. I was sitting in a tiny chair, and he was sitting on the couch. With his flatmate. "
"The guy and I are having dinner. He calls, he answers, and I hear him say: "Baby, I just linger …"
"I met with the" business professional "at Tinder and went to meet him at Uber. When I found him in the bar, it turned out to be my Uber driver. "
"In the middle of dinner, he took out a small screwdriver and began to clean his ears with it."
"The guy took me to Wendy's and said:" Order only from the menu, where everything is for a dollar. "
"I had dinner with the girl, and she decided to pick up the remnants of the dinner and take them home to her boyfriend."
"Friends wanted to bring me to a super-hot guy. He drove me home and he immediately began an affair with my gay brother. "
"First date. The guy tells me that Jesus told him that I was "the same one". I went to the toilet and did not return. "
"The guy took my squid for his mother, and when he got out of my car, he grabbed me by the left chest and whispered," Chest. "
"On our first date, he took me to a coffee shop, where we" accidentally "encountered his mother and were forced to spend time together. It was an ambush mom. "
"The guy showed me his home. He opened the box – and there are women's clothing. "She'll be off by the end of the month," he said.