The girls told in Twitter about the most terrible dates in their lives
Read and try not to repeat the mistakes of others! Well, or just read and be terrified.
Even when humanity overcomes hunger and poverty, horrible dates will remain. And for years people will retell these stories to each other, be horrified and laugh.
Twitter user A Tribe Called Breast threw a cry: "Girls, tell us about your worst date." The cry became viral, he was liked 2.5 thousand times, and hundreds of girls shared their dating stories. I selected for you the top 10. That is the worst. In general, be terrified.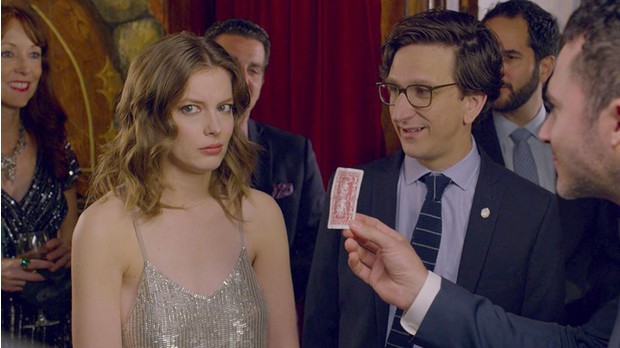 "The guy all evening told me about his ex and how after each break he had to move back home from them. Then he asked me if I had a big flat. "
"He came to pick me up on Sunday morning. I thought we had breakfast at the hotel restaurant. As a result, we ended up in the conference hall of the hotel, where his brothers in faith gathered. I had to sit out a two-hour service. "
"Already when they brought coffee, he announced to me that he was married, but that his wife was" flexible. "
"He brought me to a restaurant where he didn't book a table and we couldn't sit down. We went to another place where he continued to actively lean on alcohol. Two stops before my station asked me to go out with him – apparently, so I watched him pee on the rails. "
"He took me to a bar, put me on a chair, said that he needed to poop and never returned."
"First date: he brought me home and we prepared dinner. Together with his mom and dad. "
"He asked me how many children I wanted, chopped marmalade, calling it dessert, and took out artificial teeth before kissing me. I would like it to be all fiction, but alas. "
"It wasn't really a date, just chatting with the guy from the dating app. Nice, cool body, we both have a long-term relationship … And on the third day of the correspondence, he states that he has just served ten years for the attempted murder. "
"Appeared with a friend dressed as Michael Jackson. On the way to the car, this friend drops the bottle, and a piece of glass falls into the eye of my companion. We are in an ambulance … I am with a friend of a companion in the waiting room, she is full. A friend gets up and includes on the player a whole concert of Michael Jackson. "
"The worst good bye. He asked me if I wear heels, and when I answered yes, I asked if I could put them on our date, plus high-waisted jeans and put on make-up and lipstick like he likes. Then he added: "Well, will you dress up for me?" And "Will you give me a little touch?"