PARTIZAN CHECK LIST
How to avoid failure if you wish to change secretly. Little tips that contain tremendous benefits.
Cancel the buzzer on your phone when receiving SMS messages.
Get a separate inbox for outside correspondence. Start on the same domain as the main one in order not to follow in the history.
No Stacy and Carmen in the notebook – only Josh and Rob. Or even more reliable – Alison Lawyer or Patrick Auto.
Never make dates in those restaurants and bars that you often visit.
Never write letters and notes on paper with a pen. This is the worst that can be – this is documentary evidence.
The most reliable is the hotel. Friend's apartment is worse. At your home – never.
Pay for everything in cash only, throw out all the checks.
Have daily sex with your girlfriend (well, or incline her to him).
No new sex practices in bed until your personal life is cleansed of impurities. Women are sensitive people, and any innovations instantly notice, and then begin to think: who taught him that?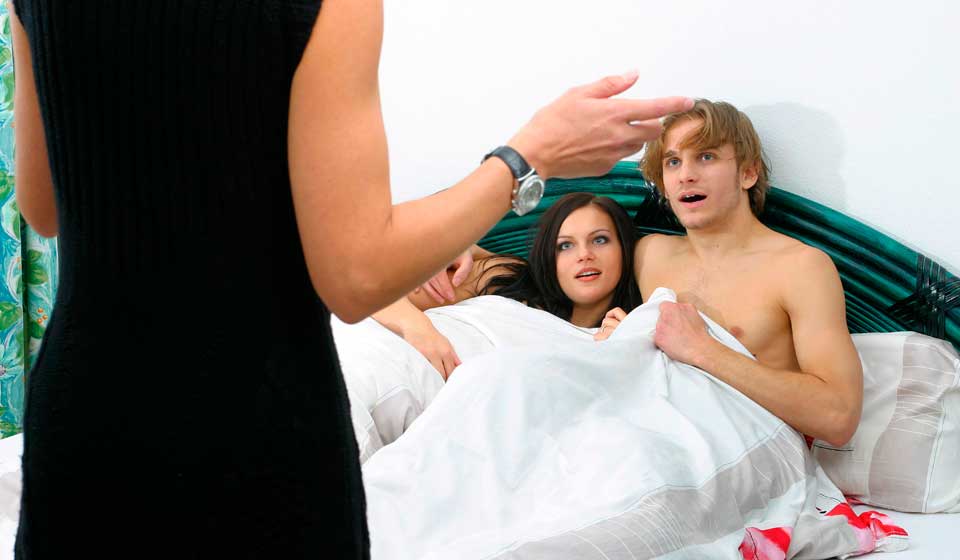 And now a little about compromises.
Open relationship
But this tedious "question that is more important – love and freedom" cannot be solved in a less fundamental way? After all, there are, after all, couples who live in a place and at the same time do not interfere with their half having sex on the side. Just honestly agree that everyone will gradually go to the left, but be sure to protect themselves.
Dr. Hans Jelluschek, author of a number of best-selling books on relationship issues, argues that the prospects for couples living in a free marriage are far from the most optimistic. According to statistics, such alliances (the former are very popular in the 70-80s) break up much more often and faster than standard couples. The reason is that purely mechanical sex does not happen.
Even if this is a one-time meeting with a professional for money, good sex will still create mutual sympathy between you. And if this meeting is repeated a couple of times, then you can reach the feeling of belonging to each other – the most terrible for the existing marriage.
Sooner or later, one of the members of a free couple will surely meet a person who will be able to raise the degree of this intimacy to such an extent that he will break the old family ties. And the responsibility for a nice little girl who looks at you with loving eyes and whispers that you are her everything will become more important for you than responsibility for a permanent partner who spends time with other men and clearly needs you less.
By the way, this concerns not only men. The woman, too, will eventually stop at a partner who is willing to devote himself completely to her, and not throw herself around the others. According to the personal observations of Dr. Yellushka, the free form of marriage is more or less successfully implemented in those couples who have long been linked not at all by sex, but by jointly acquired property, common children, houses and factories. This, of course, great strengthens the family. Although poor couples, professing a free relationship, often live happily ever after, including with other partners.
I gave you two scenarios and now it's up to you to decide what to do with this information. Personally, my opinion is that under no circumstances should you ever change your soulmate. Much better and easier to get away from her. And how to do it, I already told you.