How to correctly walk to the left and not to fall (Part 2)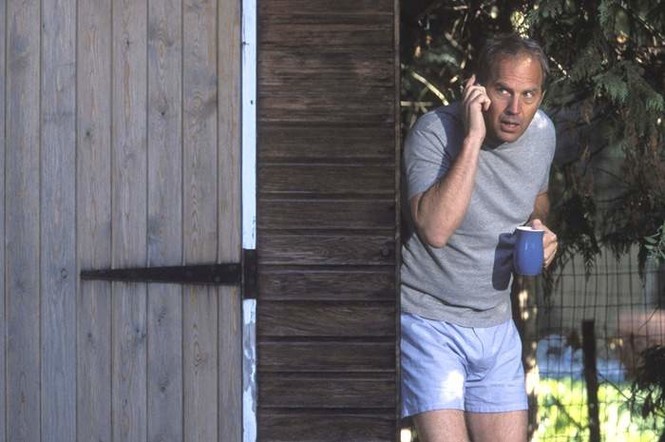 3.YOU'RE ANGRY WITHOUT A REASON
I threw a bast shoes at my friend, although she sat quietly, spinning her yarn? Yelled you bought a watermelon of the wrong diameter? Congratulations: you are secretly tormented by a sense of guilt that you take out on a nearby woman. In addition, all these ridiculous surges of emotions are extremely good because after them it is so convenient to slam the door loudly, run out of the house at night in one cloak on a bare T-shirt and rush to the secret passion.
When approaching another attack, catch yourself by the arm and leg, buddy. Remember: after the quarrels will have to put up that, you see, terribly dreary. Yes, and her friend will soon catch the trend and suspect that the case is unclean. And most importantly: there is a much more bloodless way to get out of the house in the evening (see p. 4).
4.YOU FREQUENTLY DELAYED AT WORK
All these endless meetings, seminars, briefings and others – who do you want to fool them with? 43-year-old deaf-blind graduate of the monastery? "Honey, sorry, I can't take you with me to this dinner, it's only for ambidexter vegetarian" a couple of times, the third in the mind of the expensive self-conceived suspicions that nothing can stop you from turning into solid confidence. And the girl will quickly figure out that your sudden passion for lonely evening walks under a drizzling shower with snow is no accident.
Antidote here a little. For example, you can become the head of mega-corporations – their whole life consists of meetings, smoothly flowing into business trips. In other cases, disclosing you to a strategic opponent is a matter of time.
5. YOU SPEND MORE
For some reason, you don't have money for dinner with champagne and a couple of miserable diamonds, although yesterday you bought the second half of the site on Mars. We know what's the matter with you: your financial flows are redirected to the left. But dear, you can not explain it! And, I beg you, carefully study your pockets for counterfeit checks from lingerie stores and elite amusement parks!
6. YOU DEPEND ON THE INTERNET
The laptop, which used to stand knee-deep in age-old dust and was taken to the world of God solely for the joint viewing of romantic comedies, has become closer to you native mother, and this connection is especially stronger closer to the night and does not weaken until the morning. And when approaching the girlfriend, you thievingly shut the lid or turn off the windows (some individuals with a nervous system are even weaker and painfully blush). Well, stupid. Be calm and cool.
And no, for God's sake, convulsive movements! There are plenty of explanations of your behavior in the world: you trade on Forex, choose a beach house for you, reread the best speeches of the president, in a pinch, watch porn or become a gamer.
And bear in mind the main thing: 80% of wives who suspected their husbands of treason and turned to professionals to dispel or confirm doubts are completely right.