How to meet a girl-seller?
Easy!
No, the girl you see behind the counter is not for sale. But you can make friends with her.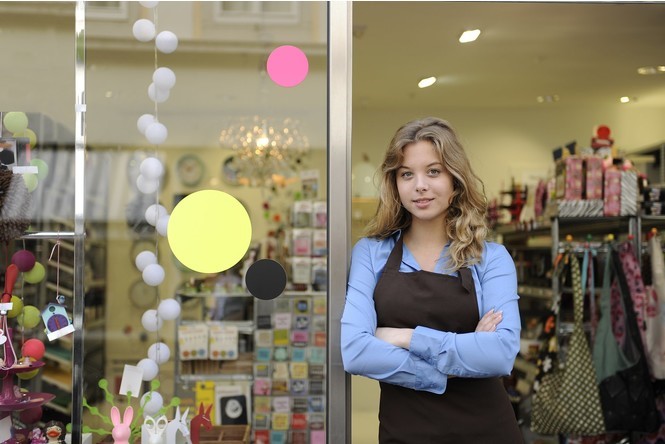 Not every store is suitable for dating. Flirting with a girl from the shoe department, who saw how you ingloriously, grunting and pulling up the sock, tried on a shoe, most likely, would be ineffectual. Ideal options – departments of fashion accessories, furniture stores and large electronics stores, in the open spaces of which you and your new acquaintance easily find a secluded corner somewhere in the shadow of a seven-dimensional refrigerator.
Exact time
Weekends and holiday days lie in wait. If you were just Justin Bieber with Gerard Butler's appearance, she is not up to you in this hot day. In her eyes, you'll be just one of millions of annoying shoppers.
Another thing – quiet weekdays.
But even on such a fasting day, you'd better choose the first hours after opening. By the end of the shift, it always seems that the hairstyle is disheveled, and nothing is left of the makeup. Therefore, the girl does not feel confident and even tries to quickly get rid of the buyer, especially if she is sympathetic to him." Check your watch? Now we proceed.
No slip
A common way to start a conversation is to ask a girl to help choose something. In the course of the conversation, take more interest in the functionality of the thing ("Are these toothpicks suitable for all types of teeth?"), Without focusing on the price that suits you.
By the way, it is better not to mention the fact that you choose a gift. A girl may for no reason decide that you are looking for a gift for another girl. So you give her the role of a servant who has to take care of your woman. And even if after three minutes of conversation a girl gives you a telephone, the thought will be settled in her subconscious that she is not the only one.
Do not allow criticism of the goods: often the one who sells it, subconsciously identifies itself with its owner. "What is interesting, I know that this phone is bullshit. But who are you to say this to me?"
There is everything
Perhaps the thought of meeting a pretty shop assistant will come to you only on the way back from the store. The next thought will be the decision to become a regular customer of the girl. This is not always justified. Buying a fifth sofa within a month will not leave her indifferent, but it will somewhat undermine your budget.
Better pretend to be a seeker. Suppose you need a round plasma panel with lights running around the edges. "I understand the product is unique. Still, could you give me a phone number that I would inquire from time to time? "
Just remember, if everything works out, you, as an honest person, will be obliged to buy this TV.