Distinguish a man from a woman in e-mails
I will teach you how to distinguish in absentia a woman from a man in virtual correspondence, having at hand only the printed text of the interlocutor.
It is possible that Kitty1987, with whom you met in some social network and now correspond in all messengers, is actually in the world AndrewBench1950. It is extremely difficult for a non-specialist to know exactly who is talking to you – a girl or a hardened man. But you can try.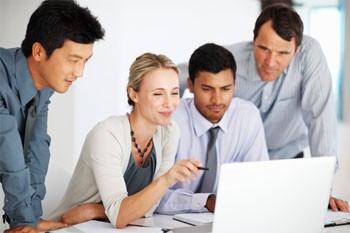 Nickname
In most cases, a man who pretends to be a woman expects to receive some sexual satisfaction from socializing under the mask. Sexuality can be expressed directly or clearly implied in the text.
Therefore, first of all, pay attention to the nickname and avatar of your new friend. To attract your attention, popular sexual archetypes and images will be used: a call-up nickname or userpic with booty in the strings. It is this deliberate sexuality that should alert you.
It will be useful to break through a suspicious nickname through an Internet searcher. It may be that you find it on any specific forums. However, this method is suitable for very very exotic nicknames.
Make love not sex
First try to avoid sex related topics. Girls are such strange creatures that it is quite interesting for them to chat with you about cinema or pets.
But it will be boring to the pseudo girl to maintain a culturological conversation. As a result, "she" will either wind up the correspondence, or try to pedal the situation that does not suit "her", suggesting, for example, exchanging pictures in the nude genre.
Ridiculous bloopers
Like most normal men, the abnormal men posing as women are not well versed in the anatomical and other features of the chosen image. After some time after the exchange of the first parameters ask about something like the number of the cup of her bra.
It is possible that your new passion has a bust of exorbitant sizes with the parameters of 90x60x90. It is these minor inconsistencies that will help find out who you are dealing with.
Catch the word
The most important material for close study is the text. Men and women think and write differently. In particular, for men with a general neutrality of the text is characterized by the use of jargon in the text and the abundance of introductory words like "obvious", "probably", "of course".
Women are prone to more emotional speech (and underlining these emotions with emoticons), as well as an abundance of punctuation marks. They are characterized by the use of phrases from two adverbs: "too close", "extremely difficult."
Well, now you can easily impersonate a woman on any site.