How to charm the waitress
4 tips to help you charm a girl in uniform. After all, some of them look much more appetizing than what they bring.
Impressing a waitress girl right in her combat position and making an appointment outside of it is difficult. And therefore it is always interesting!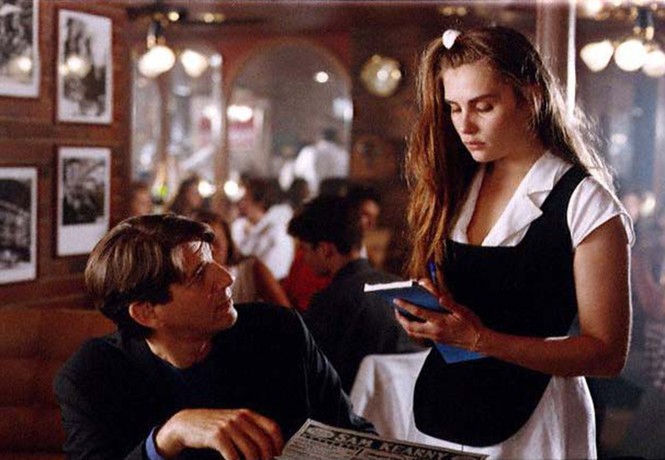 TIME
Conquering the tempted heart of a waitress in one evening is not easy. She will smile, but she will not remember you, as there are many clients.
So that she starts singling you out from the crowd, visit this establishment six or seven times and always ask this girl to serve you.
MONEY
Profession leaves footprint. A cleaning lady judges you by the amount of rubbish left, and a brilliant poet who has written a ton of paper for the sake of a single phrase will never win her heart. The waitress first of all pays attention to what and in what quantities you order.
No matter how mercantile it may sound, but the amount of the bill and the size of the tip are extremely important.
MANNERS
Of course, of all the chewing waitresses first of all distinguish a man who can do it in accordance with etiquette. The man who ordered the bouabes and the "Chateau Lafite Rothschild" harvest 1988, will produce a much better impression than the organism, which required 12 beers and "something to smell".
If a person yells through the whole hall and eats french fries with a spoon, he has no chance.
FANTASY
Like all women, waitresses love surprises. And if you want your business card not to be thrown away (as in the evening she has at least twenty of them), put it in a huge bouquet and order delivery directly to the restaurant. Or personally give the girl a couple of tickets for a fashionable musical.
Of course, she can thank you and go there with her husband. But still there is a chance to hear the enthusiastic: "Do you invite me?" Especially if you faithfully observed the previous rules.