Scientists explain why a girl laughs at your jokes
"The main thing is that he has a sense of humor," says the girl. "Lies!" – answers science.
If you ever flipped through a women's magazine, you know that women, in a long list of requirements for men, put a sense of humor on one of the first places. They say that the one who makes them laugh has chances. And that's not true!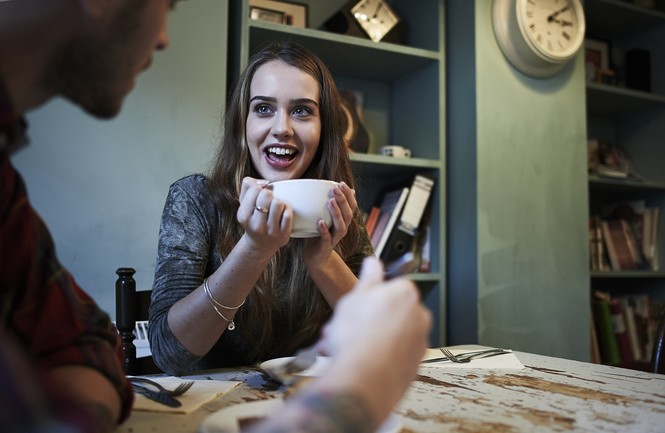 Just the other day, scientists from University College in London found out the new shocking details of female psychology. According to the results of a neurobiological study, women find attractive men more funny.
That is, the physical attractiveness of a man literally obscures the girl's brain, and it begins to seem to her that the most handsome guy at the party is also the most witty.
Let me explain by example. A man who has the face of young Stallone and the body of young Stallone, can joke somehow flat and uncomfortable: if the girl liked him on a physical level, she would seem that he was joking like Woody Allen.
And, on the contrary, if someone has Woody Allen's face and body (even a young one) and he jokes like Woody Allen (of any age), his chances of making a girl laugh are deplorable low.
In principle, this is even good news. After all, a sense of humor is a matter even more ephemeral than muscles: you don't pump it up in the gym. So, you can devote all your free time to pumping up muscles. And then the girls will laugh at any of your jokes.