How to pass all her checks
If a girl creates problems out of the blue, perhaps she is just checking you out. That is the reason for such checks and how to pass them.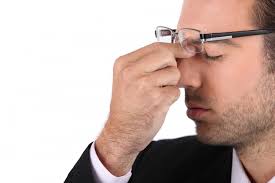 Confidence check
After the date, the girl answers one SMS out of three and is busy all the time? Perhaps you have shown self-doubt and female instincts have become alert. Now she checks whether it was an accident or it was easy to take you out of balance.
How to get. The golden rule: rapprochement for rapprochement, distance to distance. If there is no obvious reason for her cooling or resentment, just mirror her behavior.
Dominance check
Does she scandal and challenge any of your opinions? Perhaps you are too easy for her. And she needs an analogue of her father – to raise and buy toys. This often happens with girls from single-parent families.
How to get. Smoothing corners is a mistake. Just pour oil on the fire. Pull her down, pronounce everything you don't like, raise her like a child. Unless, of course, you like the psychological race.
Reliability check
Her parrot fell ill with caries, the bank demanded to pay off a loan for lipstick, and in the church a man with a beard pestered her? You showed indifference to some of her problems, and now she checks whether she can lean on you.
How to get. Throw yourself at the solution of the problem, while discussing in detail how she found herself in such a situation. The girl will be assured of your reliability, and seeing your meticulousness, she will not invent new incidents.
Patience check
Because of the aggravation of the international situation, a girlfriend cannot think about sex, but you sleep together? She wants to make sure that not only sex is important to you, but also her rich inner world.
How to get. Treat with understanding, show patience, do not push on it and everything will be fine.