How to be popular with girls? What do girls like about guys?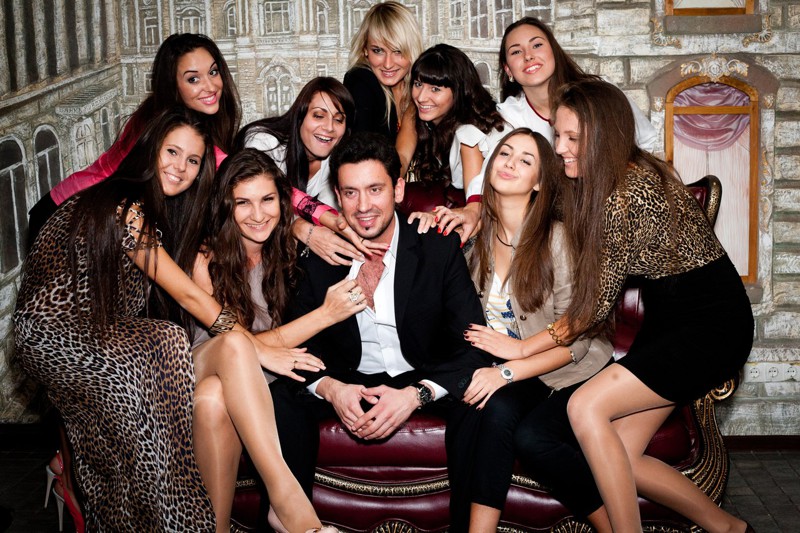 Do you want to brighten up your harsh men's everyday life with women's attention? You can not be a millionaire, but have a lot of girls. It is enough to be the one they are looking for and dreaming about.
How to be a girl's dream man?
Not all girls are looking for charming, intelligent and athletic men. Some simply agree on the rich. But if you're an ordinary guy, like most, then that's no reason to be lonely. There are many girls around who can make you a couple. Do not so much look for girls, as be those whom they are looking for themselves.
Girls love confident guys. Being a good and accommodating guy is a direct way to eternal friends. The ability to look confident and strong is very popular with girls. Girls want to see a male with them, not another woman. Act like a cool hero from the movie and all the girls will be yours.
Girls are looking for interesting guys. A girl can sit at home herself. To talk about the causes of the French Revolution, or to talk about computer games, is also boring for her. Girls want entertainment, extreme sports and impressions. Give the girl emotions and a little adventurism. Go to a concert, climb into an empty building, drive on a motorcycle, go to a cool party, visit interesting places, admire the stars on the roof, bathe naked. Girls do not want sad and boring guys. Give them fun.
Girls love guys with a sense of taste. How fit is your wardrobe for you? Are your clothes modern, clean and neat? A couple of new things won't hurt you. Go to any store. The girl wants to see a decent looking man with her, and not a homeless walker.
Girls love attentive guys. Remember what she says. Try to be a good listener and often ask leading questions. Pay attention to her clothes and accessories. Notice a new hairstyle, beautiful dress and cute earrings. Regularly say compliments and praise the girl. Notice her beauty, mind, character and other positive features. Show imagination, and the girlfriend will be glad that someone considered her a cool girl.
The girls are drawn to the energetic guys. A dull, slow-moving and initiative-free guy is not very popular. Or rather no one. The girls are drawn to the men in whom energy and drive beats. Which are catchy and energetic.
Girls sympathize with fun guys. Girls love to laugh and those who cheers them up. Sense of humor is such a thing, which helps a lot in communicating with the charming sex. Try to be positive, smiling, self-ironic and cheerful. The girl herself will be hung on your neck.
There are many good girls in the world. How to be popular with girls? Do not doubt, be cool and take it!