Tactful ways to show her that your relationship isn't serious
For some reason, it is believed that all girls are looking for a serious relationship. In fact, this is not the case.
We are able to perceive reality as adequately and a little cynically, like the average playboy. By the way, it is in your power to support us in building frivolous relationships. If, say, you meet a charming girl, but you realize that this will not last long, let the girl know about it. Not directly, but more elegant – with all your behavior.
With the help of these commandments you can keep from the girl at a decent distance. And the risk that after parting one of you will remain with broken internal organs, is minimal.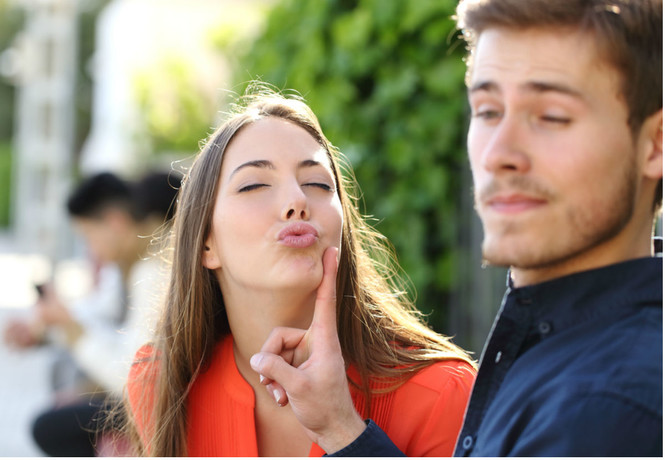 1. Do not use the pronoun "we" and do not make plans for the future
If you are not sure that you can not fulfill the promise – just do not promise. It is extremely cowardly to say, "I'm going to finish the Game of Thrones with you and in six months we will start the Real Detective", if you know in advance that you'll be watching The Real Detective with someone else.
2. Disappear for the weekend
Choose a non-binding weekday for meetings. They are not organically disposed to lengthy meetings: on weekdays, everyone needs to run either to work, or to study, or to court. There is no time for sentiment.
3. Give impersonal gifts
Flowers, perfumery, candy, underwear, gift certificates – as many as you like. In the end, giving presents to a person with whom you are in a close relationship is pleasant and not burdensome. But do not try to present significant gifts. For example, a volume of poems of the girl's favorite poet with a dedication. And remember the main thing: do not give a ring. The ring for us is holy.
4. Do not tell about your childhood
You are bursting with desire for the hundredth time to retell the story of how you danced a cowboy dance in a funny hat in kindergarten. Do not. For you, this is just a sweet story about yourself adored, and for a girl it's a Hint with a capital letter (as you see). She suddenly begins to think: "Interesting, if we had a child, what would he look like in a funny hat?"
5. Stay away from "male help" in the home
Paying a bill in a restaurant is just a courtesy of you, a gesture of a gentleman. But to climb under the sink with a determined face and a screwdriver (or what is there to climb under the sink with?) – this is serious. You demonstrate that you are ready to become part of her everyday life. Are you really ready?
6. Do not leave your personal belongings at the girl's place and return to her those that she forgot at yours
It's easier to part at any time and stay with your toothbrush and grandmother's favorite sweater with the word "Sex Instructor".
7. Introduce her to your friends, but not to your relatives
Your mother's stew should taste a girl, in the feelings for whom you are more or less sure. But friends, in fact, do not care who you brought to the bar to watch football. They just want you to be happy.