Henpecked men: how and why?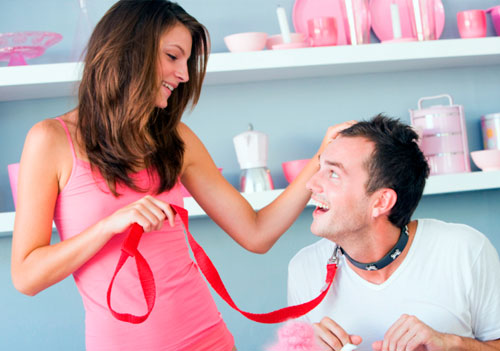 Yesterday I wrote about who the henpecked are and whether all men are like that. Today I would like to continue this topic and try to understand why some men become henpecked. And most importantly – to caution you against such a fate. So, the henpecked man's psychology is created by the following components:
1. Education, an example of a family where a man grows. If a child since childhood sees the relations of parents in the format "mother-mistress and father-subordinate", then the correctness of such a format of relations is formed in his head. This, incidentally, applies to both boys and girls. I know examples from life. An imperious mother and a silent, pliant father raised two daughters. Both adults and married, both do not understand the other family except the one that they had in their childhood – dad is just a tool for realizing the desires of girls. So, one of her daughters husband became a full henpecked, became over time, because of the great love, he could not oppose anything to her, as head of the relationship, nor could he leave. But she still has a feminine principle, she is looking for a strong man, but on the side, as a lover.
Another daughter has a second marriage and the same psychology of the lady. The first husband was able to leave. With the second endless scandals for power and leadership, he is a normal guy who takes the lead but she does not want to give up.
You will say that in each of these cases, normal relations? I will clearly answer that no!
2. The success of women. Life is such a thing – you never know what will happen. And like a sensible man can not realize himself financially. A woman is also lucky with her skills, but somewhere with women's tricks she achieves success in her career and business. Naturally, she earns more, the psychology of her husband gradually turns into a humble and compliant, the male core leaves, he becomes a henpecked husband. This discourages his desire and motivation to grow, to be successful. A woman oppresses and suppresses him, each time reminding him how flawed he is and how well done she is.
I do not want to say that a woman should not earn and is moving up the financial ladder in order not to be higher than her husband. But this should not appeal. On the contrary, to help, support and believe in him, yet leaving the reins in his hands, regardless of the degree of earnings.
3. Psychological abnormalities. Well, just there are people who get pleasure from obedience, such slaves and servants. Gutless and spineless men. I do not know who needs these, well, except for women's pleasures in some perverted sex games. But, you see, being a slave in life is a disease that requires the intervention of specialists.
4. Feminization of society. Big women's victories put pressure on men, their replacement in the workplace by women puts pressure, which more recently was the exception rather than persistence. Women begin to occupy key positions in companies and the state. Many young men already take it for granted.
In general, I believe that women leaders should be, but in a lesser ratio to men. Yet, the mentality and instincts of a man suggest it is he who must be a leader and not every woman is able to cope with herself in a critical situation.
5. Fear of offending your beloved woman. Yes, unfortunately, this moment is the most common among the factors that make a man henpecked. He is afraid to refuse to give money, to buy another dress, and even to give all and every salary so that his darling will not be offended, so that she will not stop talking to him and so on and so forth. Dear men, do not be afraid! Understand that if a woman loves you – she will not manipulate you in such a shameless way, and if she does become – think about whether this is your woman.